Why can't we vote on policies instead of parties during an election?
Ballot box graphic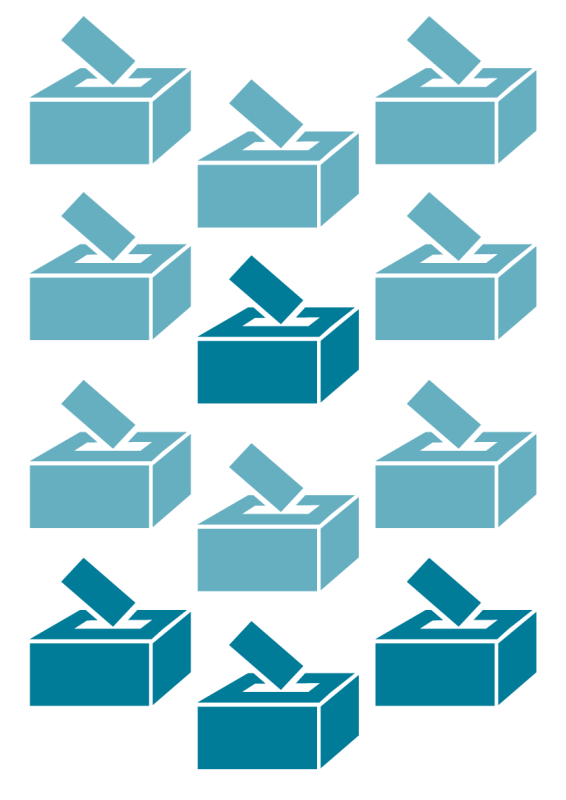 Parliamentary Education Office (peo.gov.au)
Description
This graphic is a representation of a ballots being placed into a ballot boxes.
This work is licensed under a Creative Commons Attribution-NonCommercial-NoDerivs 3.0 Unported License.
You are free to share – to copy, distribute and transmit the work.
Attribution – you must attribute the work in the manner specified by the author or licensor (but not in any way that suggests that they endorse you or your use of the work).
Non-commercial – you may not use this work for commercial purposes.
No derivative works – you may not alter, transform, or build upon this work.
Waiver – any of the above conditions can be waived if you get permission from the copyright holder.
Australia is a representative democracy, which means that at federal elections voters choose candidates to represent them in the Australian Parliament. To choose the best person to represent them, voters can learn about all the candidates and their plan of action on various issues—their policies. Voters might visit candidates' websites, contact candidates and compare different candidates' policies.
Australians can also contact members of parliament at any time about issues which they think are important. If they have a view about a particular subject, such as health, education or the environment, they can contact the minister responsible for that area.