What were the arguments for and against federation?
Thanks for your question. Before 1901 Australia was not a nation but a collection of 6 British colonies. The colonies were almost like separate countries; for example, each had its own government and laws, its own defence force, issued its own stamps and collected tariffs – taxes – on goods that crossed its borders. In the late 1800s, people began to debate if the colonies should join together to form one nation. Some of the areas where people felt strongly for or against Federation were:
The capacity of a strong national government to manage issues such as trade, the economy, defence and immigration.
The cost of setting up and running an Australian Parliament.
Concerns we would lose our cultural ties to England and the emerging cultural identities of the 6 colonies would be lost.
The benefits that would come from centralising services such as railways and post.
The benefits that would come from removing the taxes and duties on goods moving between the colonies/states.
Opening of the First Parliament of the Commonwealth of Australia by H.R.H. The Duke of Cornwall and York (Later King George V), May 9, 1901.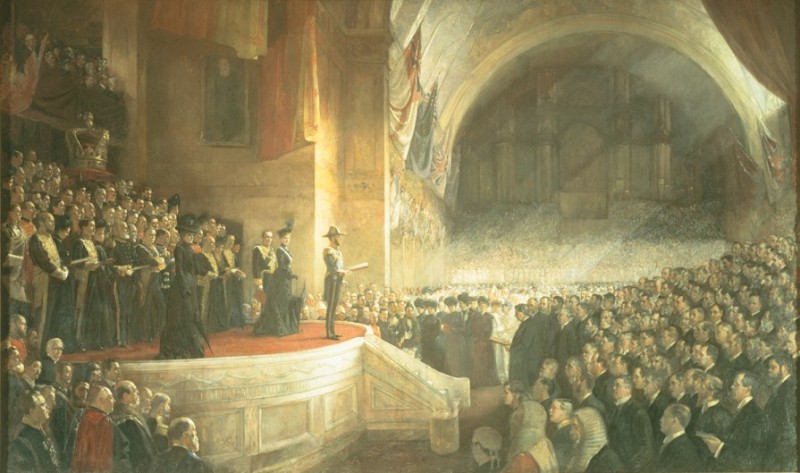 Parliament House Art Collection, Canberra, ACT and the Royal Collection Trust.
Description
Opening of Parliament image
Permission for publication must be sought from Parliament House Art Collection. Contact DPS Art Services, phone: 02 62775034 or 02 62775123