what does the deputy clerk do
There is a Deputy Clerk in both the Senate and the House of Representatives. Like the Clerks, the Deputy Clerks are non-elected officials who help the President of the Senate or the Speaker of the House of Representatives run proceedings. They also record the actions and decisions of the Senate and House and assist with ceremonial occasions, such as the opening of Parliament and the swearing-in of new members of parliament.
The Clerk of the Senate.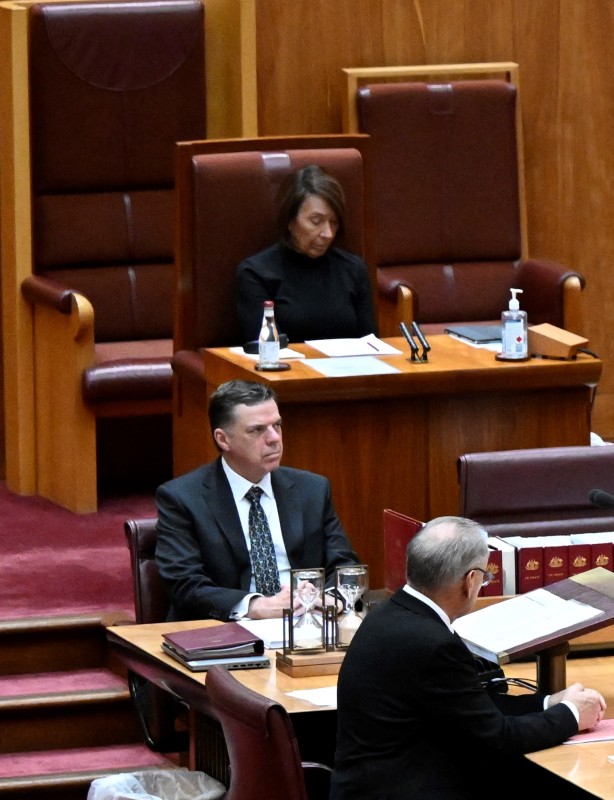 Paul Furness/DPS Auspic
Description
A man in a suit is sitting at a table listening. There are books and 2 hourglasses in front of him. Behind him the President of the Senate sits in her elevated chair.
Permission should be sought from DPS AUSPIC for third-party or commercial uses of this image. To contact DPS AUSPIC email: auspic@aph.gov.au or phone: 02 6277 3342.