Is the Prime Minister allowed to bring a computer into Question Time and use it when answering questions?
Hi Joan! Like other members of parliament, the Prime Minister can bring a laptop, tablet or other electronic device into the House of Representatives.
However, during Question Time the Prime Minister rarely uses a laptop or tablet when answering a question. The Prime Minister and ministers are expected to be well-informed about the government's plans and answer questions quickly and confidently. Sometimes the Prime Minister will check briefing notes or speak with a minister before answering a question.
The Prime Minister speaking from the Despatch Box in the House of Representatives.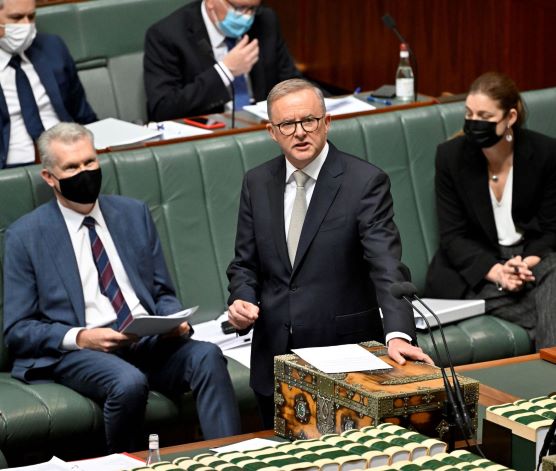 DPS Auspic
Description
The Prime Minister stands and speaks at a box with a microphone in the House of Representatives. There are books on the table in front of him and people sitting on green benches in the background.
Permission should be sought from DPS AUSPIC for third-party or commercial uses of this image. To contact DPS AUSPIC email: auspic@aph.gov.au or phone: 02 6277 3342.