I was wondering how many people are in each political party in Parliament?
Thanks for your question, Tayisha. Many political parties have members elected to the Senate and the House of Representatives. The Parliamentary statistics page shows how many elected representatives each political party currently has in the Australian Parliament.
The government side during Question Time in the House of Representatives.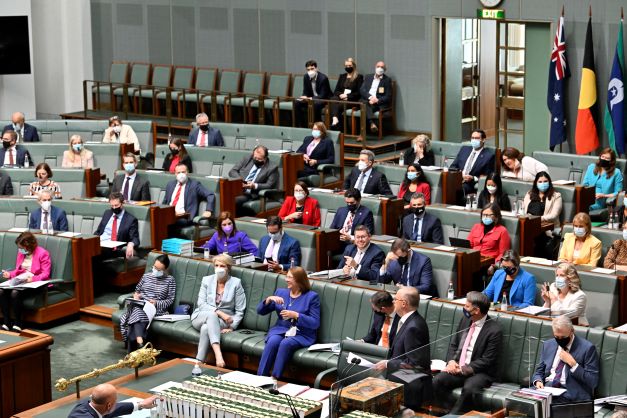 DPS Auspic
Description
This image shows the government side of the House of Representatives during Question Time.
Permission should be sought from DPS AUSPIC for third-party or commercial uses of this image. To contact DPS AUSPIC email: auspic@aph.gov.au or phone: 02 6277 3342.