How many Australians read the constitution before the referendums prior to federation
Thanks for your question, Gerard. We don't know how many colonists read the Australian Constitution before people were asked to decide in a series referendums if the 6 colonies should federate. However, federation was a topic of much interest and debate in the Australian colonies and was widely reported on in the newspapers.
Newspapers covered the process of drafting the Constitution, which happened at a series of conventions or meetings attended by representatives from the colonies in the 1890s. Newspapers also published detailed articles explaining the Constitution and some even included the full text of the Constitution. Groups urging a yes or no vote in the referendums held public meetings and produced leaflets to argue their case, and this in turn was reported on.
Given this sort of coverage, most Australians probably had a reasonable knowledge of the Constitution before voting in the referendums. In the event, the people voted overwhelmingly to federate.
Opening of the First Parliament of the Commonwealth of Australia by H.R.H. The Duke of Cornwall and York (Later King George V), May 9, 1901.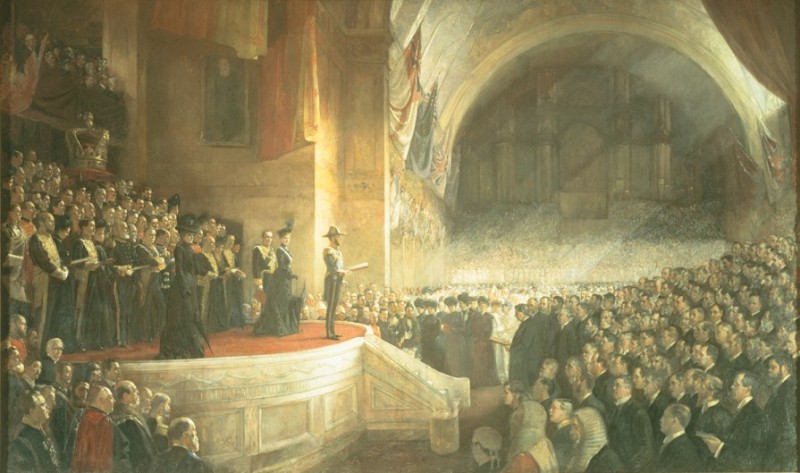 Parliament House Art Collection, Canberra, ACT and the Royal Collection Trust.
Description
Opening of Parliament image
Permission for publication must be sought from Parliament House Art Collection. Contact DPS Art Services, phone: 02 62775034 or 02 62775123