How can a member of government also be part of the Senate?
Thanks for your question Chloe. Senators can also be members of the government. The government is formed by the party or coalition of parties with the support of the majority of members in the House of Representatives. This means senators who belong to the government party or parties are also members of the government. In fact senators can also be ministers in the government.
The Senate from behind the President of the Senate's chair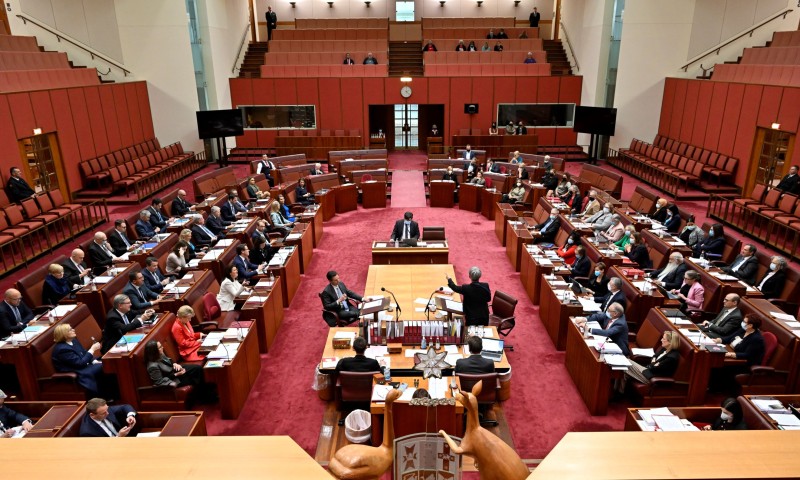 DPS Auspic
Description
This image is of a large room with red furnishings. The seats are arranged in a horse-shoe shape around a large central table. There are people sitting in the seats and papers on the desks.
Permission should be sought from DPS AUSPIC for third-party or commercial uses of this image. To contact DPS AUSPIC email: auspic@aph.gov.au or phone: 02 6277 3342.