Does the Australian Prime Minister pay tax on his parliamentary salary?
The Prime Minister speaking from the Despatch Box in the House of Representatives.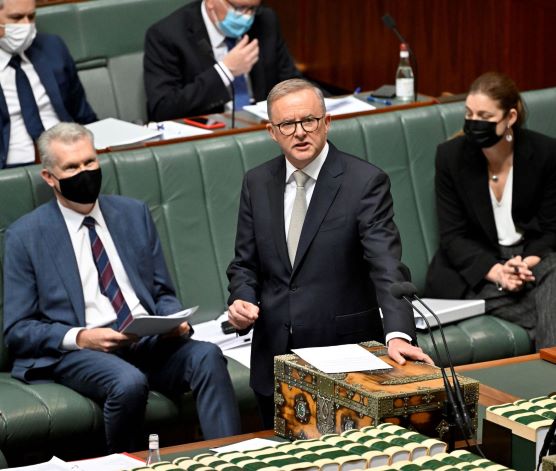 DPS Auspic
Description
The Prime Minister stands and speaks at a box with a microphone in the House of Representatives. There are books on the table in front of him and people sitting on green benches in the background.
Permission should be sought from DPS AUSPIC for third-party or commercial uses of this image. To contact DPS AUSPIC email: auspic@aph.gov.au or phone: 02 6277 3342.
Thanks for the question Michelle. The Prime Minister's salary—and the salary of all members of parliament—are determined by the Remuneration Tribunal. The Remuneration Tribunal is an independent committee charged by the Australian Parliament to investigate and make recommendations on parliamentary salaries.
Australian law requires everyone who has an income to pay tax, unless they have an exemption. There is no exemption for the role of prime minister, so they must pay income tax.