Can the advisers of Parliamentarians go into the chambers?
Members of parliament have staff to help them do their jobs. Sometimes senators and members of the House of Representatives need the help of their staff. For example, a minister might need information to answer a question during Question Time or a member of the opposition requires information during a debate on a bill – a proposed law.
In both the Senate and House of Representatives parliamentary staff can be invited to sit in the advisors' box. These seats are located at the end of the government and opposition benches close to the President of the Senate's and Speaker of the House of Representatives' chairs. This is the only place they are allowed to sit and they can't move about the room. Members of parliament must move to the advisors' box if they need to speak with their staff member.
Member of the House of Representatives talking to their advisors.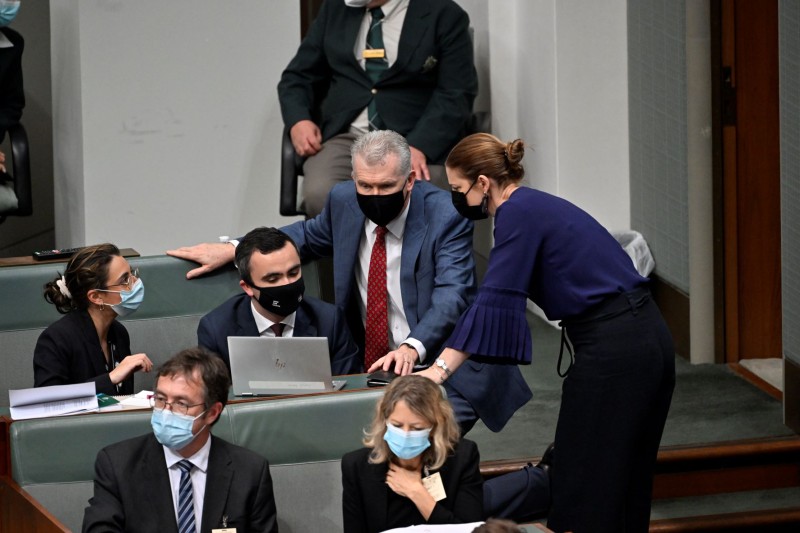 DPS Auspic
Description
Two members of parliament talk to advisors during Question Time in the House of Representatives.
Permission should be sought from DPS AUSPIC for third-party or commercial uses of this image. To contact DPS AUSPIC email: auspic@aph.gov.au or phone: 02 6277 3342.