Can an LGBTQ person run for Prime Minister?
Thanks for your question. In short—yes they can!
The Prime Minister is the leader of the Australian Government and the leader of the nation. By tradition, the Prime Minister is a member of the House of Representatives who leads the parliamentary party, or coalition of parties, with the support of the majority of members in the House.
The government side of the House of Representatives.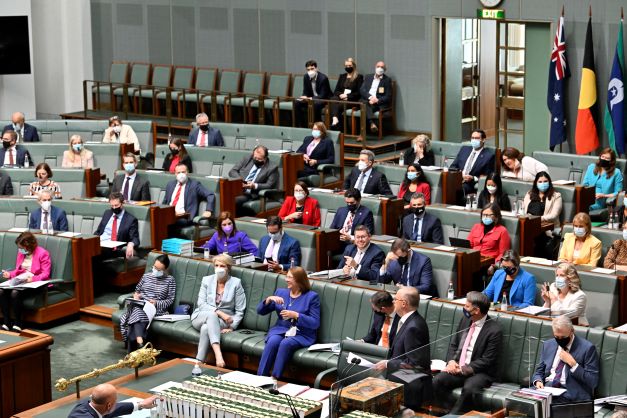 Penny Bradfield/DPS AUSPIC
Description
The Prime Minister and members of the government in the House of Representatives.
Permission should be sought from DPS AUSPIC for third-party or commercial uses of this image. To contact DPS AUSPIC email: auspic@aph.gov.au or phone: 02 6277 3342.