Can a senator be treasurer?
Hi there Peter! There is no rule that says a senator can't be the Treasurer but there are a couple of reasons why this would not be practical.
Section 53 of the Australian Constitution states bills – proposed laws – that impose a tax or commit to spend money cannot be introduced in the Senate. This means if the Treasurer were a senator, they would not be able to introduce the bills they are responsible for, including the Budget bills (the annual statement of how the government plans to collect and spend money). These bills must be introduced in the House of Representatives. Another minister would need to give the nationally televised Budget speech and introduce other major government legislation.
Senators can take on other ministerial positions and there are usually several members of Cabinet who are senators. The Minister for Finance is often a senator.
The Treasurer talking to the media about the Budget.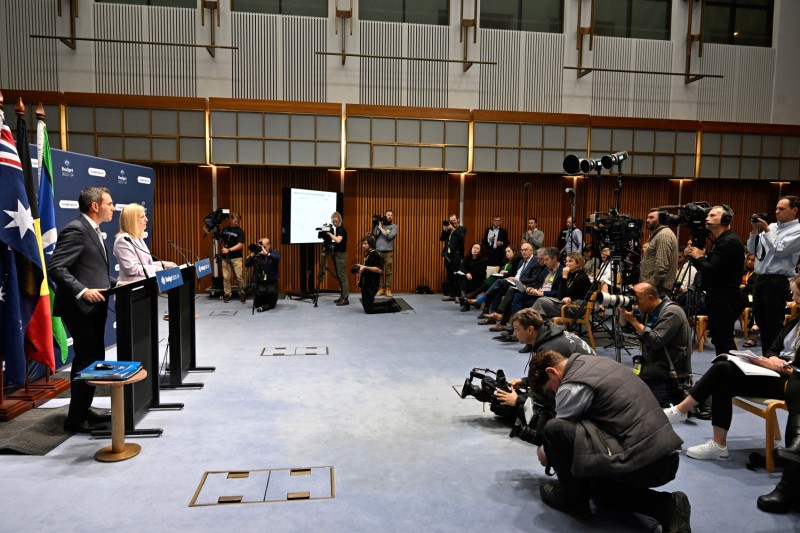 Penny Bradfield/DPS Auspic
Description
A man in a suit is being interviewed by a man with a handheld microphone.They are surrounded by people with cameras and boom mics. They stand between lines of tables covered with papers and laptops.
Permission should be sought from DPS AUSPIC for third-party or commercial uses of this image. To contact DPS AUSPIC email: auspic@aph.gov.au or phone: 02 6277 3342.