Session Notes
The Session Notes teacher newsletter features news from the Parliamentary Education Office. Find out about new resources and programs, and how the PEO can help you teach about the Australian Parliament.
The newsletter is sent out 4 times a year and covers:
teaching the Australian Civics and Citizenship Curriculum
PEO information and teacher resources
making Parliament relevant to your students
opportunities for you and your students
Who is it for?
teachers
pre-service teachers
educational professionals
Subscribe now to the PEO's newsletter for teachers.
Current edition
Previous editions
Session Notes, news from the Parliamentary Education Office.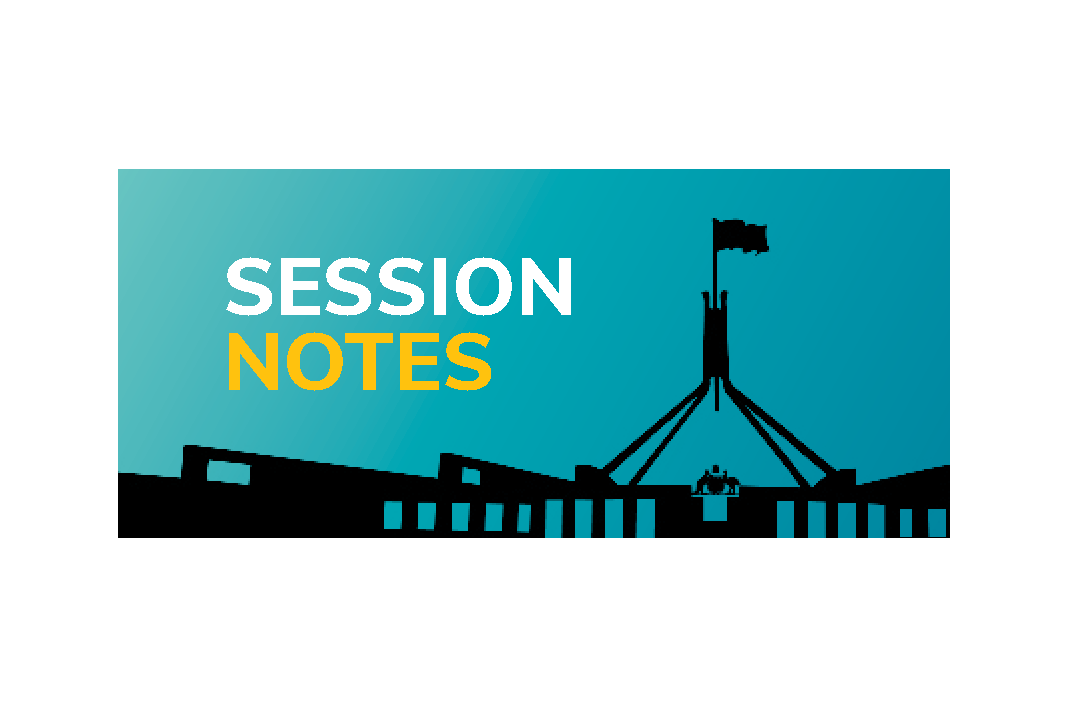 Parliamentary Education Office (peo.gov.au)
Description
The Session Notes logo which includes a graphic representation of the front of Australian Parliament House. It reads: Session Notes.
Copyright information
This work is licensed under a Creative Commons Attribution-NonCommercial-NoDerivs 3.0 Unported License.
You are free to share – to copy, distribute and transmit the work.
Attribution – you must attribute the work in the manner specified by the author or licensor (but not in any way that suggests that they endorse you or your use of the work).
Non-commercial – you may not use this work for commercial purposes.
No derivative works – you may not alter, transform, or build upon this work.
Waiver – any of the above conditions can be waived if you get permission from the copyright holder.