Why do we have parliament house?
Australia's Parliament House is where the 227 senators and members of the House of Representatives meet to represent the Australian people. It is a place where decisions that shape the nation are made. It is also where overseas dignatries are welcomed and formal celebrations and memorials are held. Sometimes it can also be a place of protest.
From 1927 to 1988 the Australian Parliament met in Provisional (Old) Parliament House. This building was only meant to be a temporary home for the Parliament. By the 1980s it was far too small for the needs of the Parliament and a new building had to be built.
Australian Parliament House.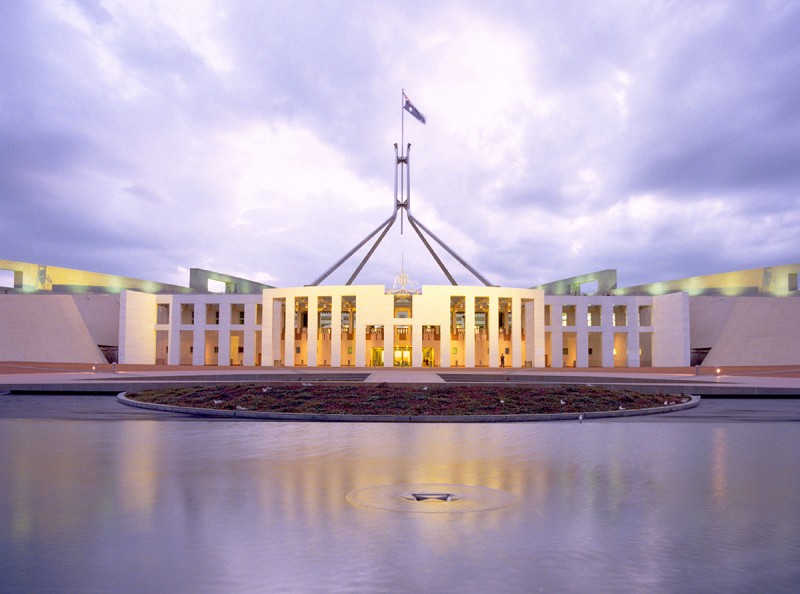 DPS Auspic
Description
This photo shows the front of Parliament House with the Great Verandah and the flagmast. In the foreground Michael Nelson Jagamara's Possum and Wallaby Dreaming mosaic is surrounded by water.
Permission should be sought from DPS AUSPIC for third-party or commercial uses of this image. To contact DPS AUSPIC email: auspic@aph.gov.au or phone: 02 6277 3342.