Why do the Nationals and Liberals work together while the other parties (Labor, Greens, etc) are by themselves?
Graphic of people in Parliament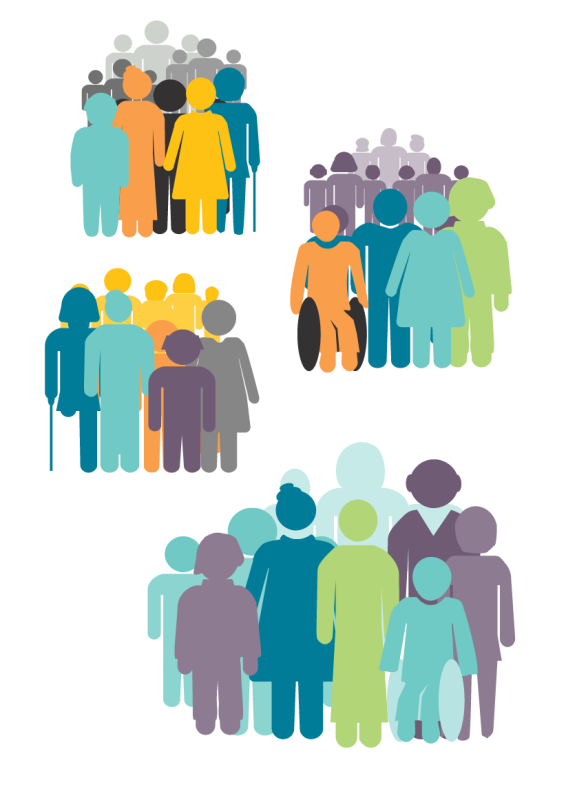 Parliamentary Education Office (peo.gov.au)
Description
A graphic representing all the different types of people who are members of the Australian Parliament.
This work is licensed under a Creative Commons Attribution-NonCommercial-NoDerivs 3.0 Unported License.
You are free to share – to copy, distribute and transmit the work.
Attribution – you must attribute the work in the manner specified by the author or licensor (but not in any way that suggests that they endorse you or your use of the work).
Non-commercial – you may not use this work for commercial purposes.
No derivative works – you may not alter, transform, or build upon this work.
Waiver – any of the above conditions can be waived if you get permission from the copyright holder.
In the Australian Parliament, political parties can choose to work together to achieve their aims or create a bigger group by working together. When parties work together it is called a coalition.
The Liberal Party of Australia and the Nationals have formed the longest-running coalition in the Parliament. Their partnership is sometimes called the Coalition.
Members of the Coalition—Liberal Party and Nationals members—sit next to each other in the Senate and House of Representatives. They generally vote the same way, although they may have different ideas on particular bills—proposed laws. Each party holds separate party meetings and elects the leaders of their own party.