Why can't the speaker be from the Crossbench (Minor Parties)? This ensures that the impartiality is being upheld.
The Speaker of the House of Representatives.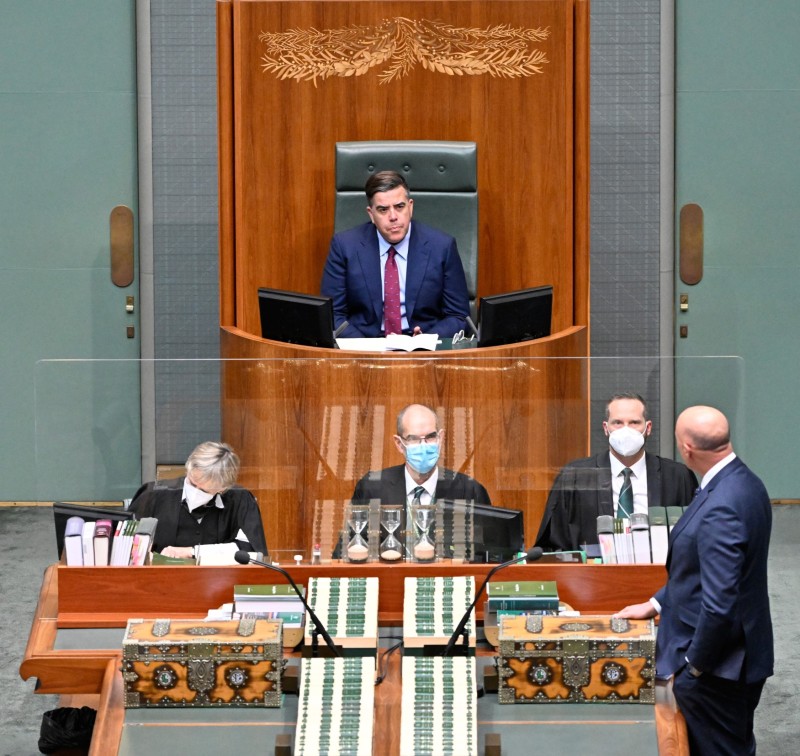 Penny Bradfield/DPS Auspic
Description
A man in a suit sits in a large green chair in front of a carved wooden screen. Three people in black robes and wearing face masks sit at a table below him. On the other side of a clear scressn there are books and boxes. A man in a suit stands at the table, resting his hand on one of the boxes.
Permission should be sought from DPS AUSPIC for third-party or commercial uses of this image. To contact DPS AUSPIC email: auspic@aph.gov.au or phone: 02 6277 3342.
Thanks for your question.
The Australian Constitution gives the House of Representatives the power to choose which of its members should become the Speaker. There is no rule that states the Speaker must be a member of the government but this is often the practice. This is because the government is the team with the support of the majority of members; the government uses this majority to vote in a member of their own team as Speaker. However, there can be exceptions to this practice. In 2011 Peter Slipper was elected Speaker, despite the fact that he was in the opposition. He then left his team and became an independent member while he was Speaker.
It is also important to remember that while crossbench – independent and minor party – members are not part of the government team, they still have their own policies and beliefs. Therefore, they may not necessarily be any more impartial than a Speaker from the government.