Why are there only 2 senators for every territory?
Swearing in of senators.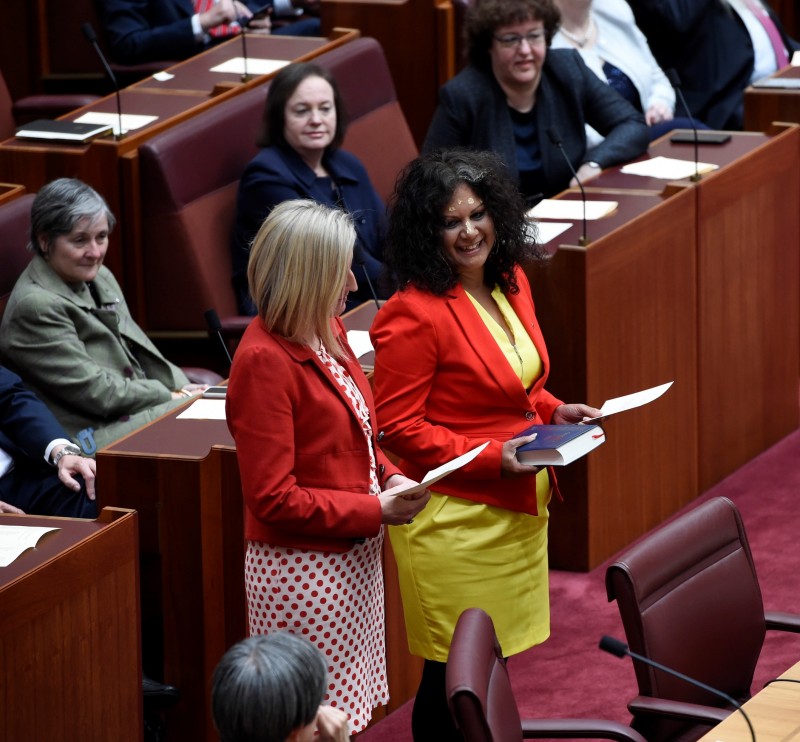 DPS Auspic
Description
Two senators being sworn in. The senator on the right holds a bible.
Permission should be sought from DPS AUSPIC for third-party or commercial uses of this image. To contact DPS AUSPIC email: auspic@aph.gov.au or phone: 02 6277 3342.
Thanks for your question.
The composition of the Senate is outlined in section 7 of the Australian Constitution. It says that the states will have equal representation. The territories are not mentioned. Until 1975, no territory had any senate representation.
However, section 122 of the Constitution states the Australian Parliament may allow territory representation 'in either House of the Parliament to the extent and on the terms which it thinks fit'. This means the Australian Parliament can decide how many senators, if any, a territory may have. Territories do not have to be equally represented, unlike the 6 original states.
In 1968 a bill – a proposed law – to allow senators to be elected from the Australian Capital Territory and the Northern Territory was introduced to Parliament. It was not until the joint sitting of Parliament in 1974 that bill was passed.
There are now 76 senators: 12 elected from each of the 6 states and 2 from each of the two mainland territories.