Who comes up with new Bills to take to the House of Reps? Where are ideas for new Bills formed?
Thanks for your question.
Almost all bills – proposed laws – are introduced by a minister, who is responsible for the passage of the bill through the Australian Parliament. Other members of parliament can also introduce their own bills. These are called private members' or private senators' bills.
Ideas for new bills come from many people. These include:
Government departments. A department may advise its minister about a specific problem that exists. The minister may then arrange for a bill to be drafted to fix the problem.
Community groups, businesses or lobby groups. These groups may be interested in changing or improving a specific area of Australian law. They can approach members of parliament with suggestions for bills.
Political parties. Parties have their own ideas – policies – about how Australia should be governed. In Parliament, parties introduce bills which aim to put their policies into action.
Parliamentary committees. Sometimes the Parliament asks a committee to examine a current issue. If the issue requires action, the committee may suggest a bill be introduced.
A committee at a school.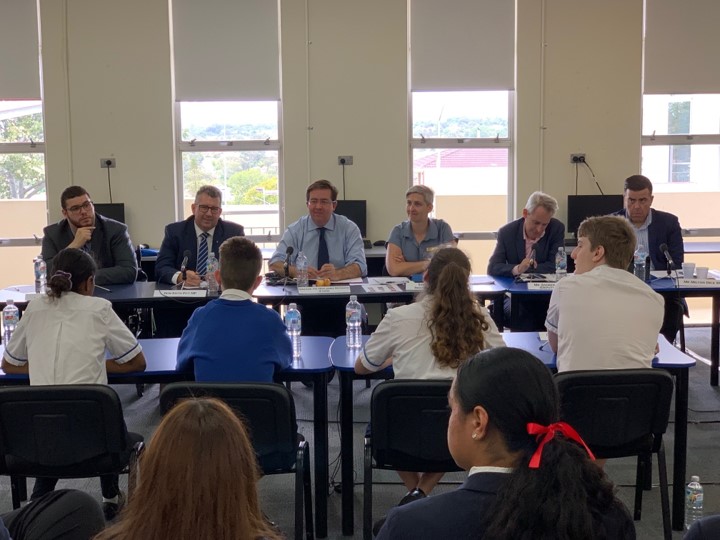 Senate Research Section
Description
A parliamentary committee holding a hearing at a high school.