Where does the Prime Minister go when he's not in Canberra?
Role of the Prime Minister in Australia.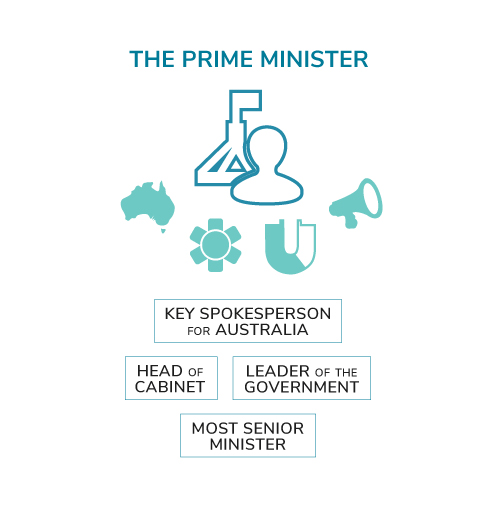 Parliamentary Education Office (peo.gov.au)
Description
This graphic shows that the Prime Minister is the most senior minister in the Australian Government as well as being key spokesperson for Australia, the head of Cabinet and the leader of the government.
This work is licensed under a Creative Commons Attribution-NonCommercial-NoDerivs 3.0 Unported License.
You are free to share – to copy, distribute and transmit the work.
Attribution – you must attribute the work in the manner specified by the author or licensor (but not in any way that suggests that they endorse you or your use of the work).
Non-commercial – you may not use this work for commercial purposes.
No derivative works – you may not alter, transform, or build upon this work.
Waiver – any of the above conditions can be waived if you get permission from the copyright holder.
When Parliament is not meeting, members of parliament, including the Prime Minister, return to and work in their electorates. However, the Prime Minster also travels around Australia to meet people and talk about the government's plans. The Prime Minister sometimes flies overseas to meet other world leaders and represent the nation.