Where are Australian elections held?
Thanks for your question, Alana. Federal elections are held at polling places all around Australia. Polling places are usually located in local schools, church halls or public buildings.
People voting in Alice Springs.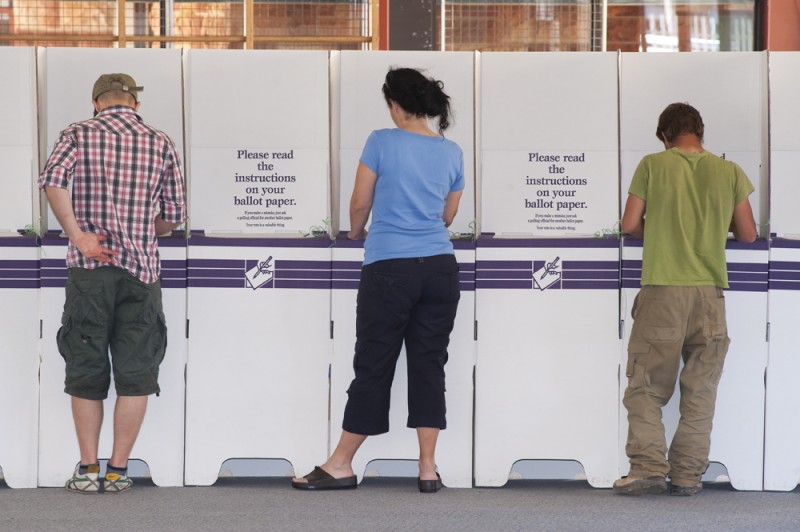 Australian Electoral Commission
Description
Three people complete their election ballots at voting booths.
Permission should be sought from the Australian Electoral Commission (AEC) for third-party or commercial uses of this image. To contact the AEC email: media@aec.gov.au or phone: 13 23 26.