When does Federal Parliament sit and when does it close for the year?
Before the beginning of each year and after a federal election, a sitting calendar is distributed to let everyone know when the Australian Parliament will be sitting. There are on average 18 to 20 sitting weeks a year. Sittings are usually held Monday to Thursday in one or two week blocks.
The Senate from behind the President of the Senate's chair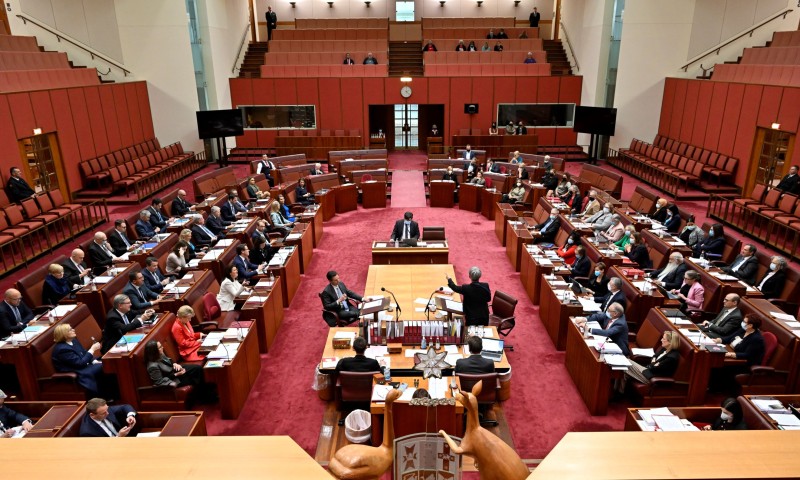 DPS Auspic
Description
This image is of a large room with red furnishings. The seats are arranged in a horse-shoe shape around a large central table. There are people sitting in the seats and papers on the desks.
Permission should be sought from DPS AUSPIC for third-party or commercial uses of this image. To contact DPS AUSPIC email: auspic@aph.gov.au or phone: 02 6277 3342.