What is the role of the King in Australia's system of government?
Australia is a constitutional monarchy and our head of state is the King. However, the King does not have a role in the day-to-day running of Australia. On the advice of the Prime Minister, the King appoints the Governor-General, who is the King's representative in Australia.
The Australian Constitution delegates – gives – certain powers to the Governor-General to act on behalf of the King. These include giving Royal Assent to laws passed by the Australian Parliament and starting the process for a federal election. While these powers are exercised by the Governor-General, in reality this is normally done on the advice of the Prime Minister and ministers.
The Governor-General swearing-in the prime minister.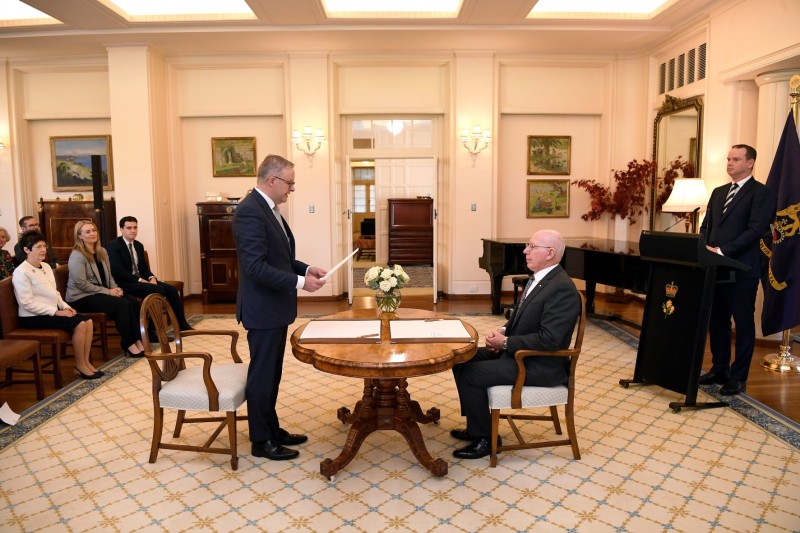 DPS Auspic
Description
Anthony Albanese is sworn in as the 31th prime minister of Australia by Governor-General David Hurley in May 2022.
Permission should be sought from DPS AUSPIC for third-party or commercial uses of this image. To contact DPS AUSPIC email: auspic@aph.gov.au or phone: 02 6277 3342.