What is the purpose of the despatch box? How did the name come about? Thanks for your time!
The Prime Minister speaking from the Despatch Box in the House of Representatives.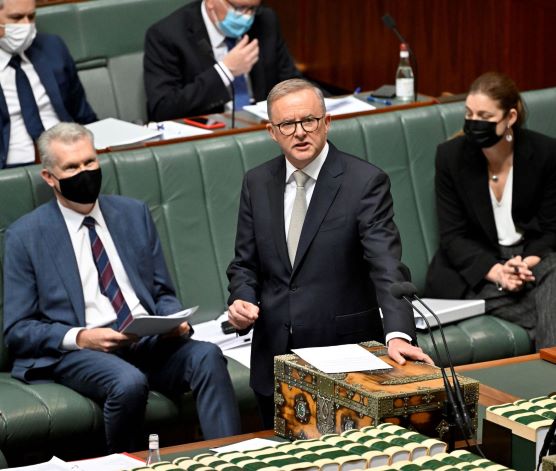 DPS Auspic
Description
The Prime Minister stands and speaks at a box with a microphone in the House of Representatives. There are books on the table in front of him and people sitting on green benches in the background.
Permission should be sought from DPS AUSPIC for third-party or commercial uses of this image. To contact DPS AUSPIC email: auspic@aph.gov.au or phone: 02 6277 3342.
In the House of Representatives there are 2 Despatch Boxes that sit on the central table. Ministers and shadow ministers stand at the Despatch Boxes when they give speeches. They are called Despatch Boxes because traditionally they were used to transport despatches or documents.