What is a plebiscite?
Thanks for the question Beth. A plebiscite is a national vote on a question that does not change the Australian Constitution. Governments can hold plebiscites to test whether people support or oppose a proposed action on an issue. The government is not bound to act on the result of a plebiscite.
Only 2 national plebiscites have been held; in 1916 and 1917 relating to the introduction of conscription during World War I. State and territory governments have also held plebiscites on various issues.
People voting in Alice Springs.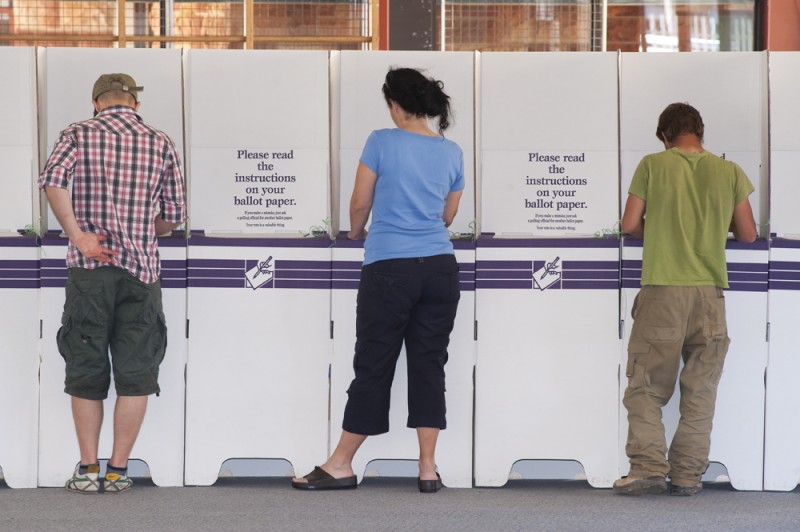 Australian Electoral Commission
Description
Three people complete their election ballots at voting booths.
Permission should be sought from the Australian Electoral Commission (AEC) for third-party or commercial uses of this image. To contact the AEC email: media@aec.gov.au or phone: 13 23 26.