What happens when a member of parliament loses their seat?
Ballot box graphic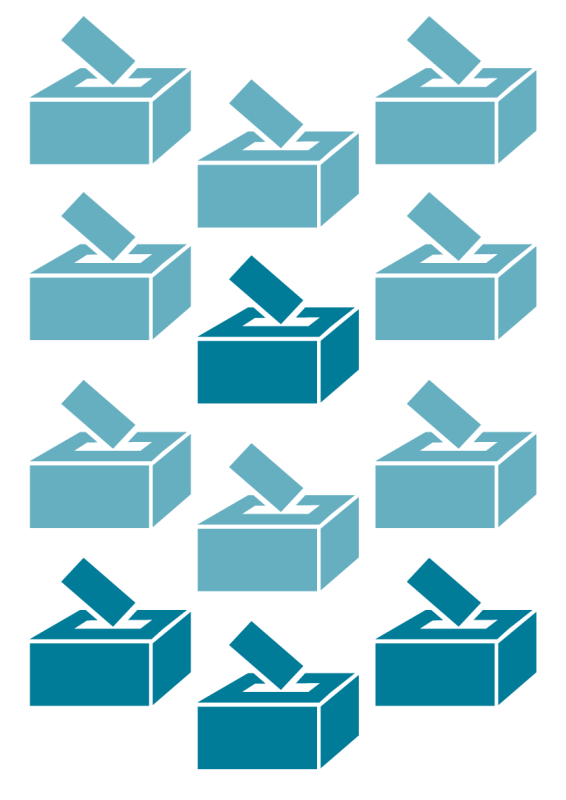 Parliamentary Education Office (peo.gov.au)
Description
This graphic is a representation of a ballots being placed into a ballot boxes.
This work is licensed under a Creative Commons Attribution-NonCommercial-NoDerivs 3.0 Unported License.
You are free to share – to copy, distribute and transmit the work.
Attribution – you must attribute the work in the manner specified by the author or licensor (but not in any way that suggests that they endorse you or your use of the work).
Non-commercial – you may not use this work for commercial purposes.
No derivative works – you may not alter, transform, or build upon this work.
Waiver – any of the above conditions can be waived if you get permission from the copyright holder.
Hi Alison, thank you for sending your question in.
When a member of the House of Representatives loses their seat in a federal election they are no longer a member from the date of the election. State senators who lose their seat in a regular election continue in their role until the next 30 June. Newly elected senators start their role on 1 July. Territory senators who lose their seat stop being a member of parliament on the date of the election.

Upon losing their seat, departing members move out of their office at Parliament House and return to everyday life. Some departing members chose to return to jobs they held before being elected to Parliament, while others may start a new career. Examples of new career paths of former members and senators include chancellor and vice-chancellor of universities, chairperson of a non-profit organisation and working in private business.

It is important to note that if a member of parliament loses their seat they do not automatically cease to belong to a political party. They may wish to stay active in their party and contest a seat in a future election.