What are the main jobs of people in parliament and who is doing them now?
Thanks for your question.
The Australian Parliament is a very busy and exciting place to work. When the Parliament is sitting – meeting – about 4000 people work in Parliament House every day, including:
members of parliament and their staff.
parliamentary officers, such as the Clerks, the Serjeant-at-Arms and the Usher of the Black Rod.
public servants, such as advisers and researchers.
the press gallery – media – who report about the Parliament to Australians.
employees who provide services such as broadcasting, IT, cleaning and catering.
The Senate press gallery.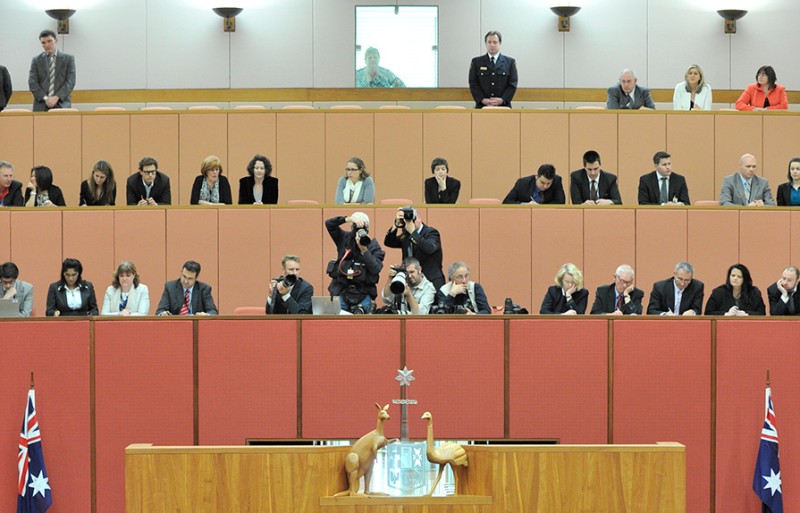 DPS Auspic
Description
A number of people with cameras and notebooks sit in pink tiered seating above a carved wooden Commonwealth coat of arms and 2 Australian flags.
Permission should be sought from DPS AUSPIC for third-party or commercial uses of this image. To contact DPS AUSPIC email: auspic@aph.gov.au or phone: 02 6277 3342.