Is it compulsory to vote in a plebiscite?
Thanks for your question.
A plebiscite can be used to help decide a national question that does not affect the Australian Constitution. When Australia has held plebiscites in the past, it has not been compulsory to vote. However, there are no specific rules for how a plebiscite should be conducted. If another plebiscite was held, the Australian Parliament would decide how it would be conducted, including whether it was compulsory to vote.
People voting in Alice Springs.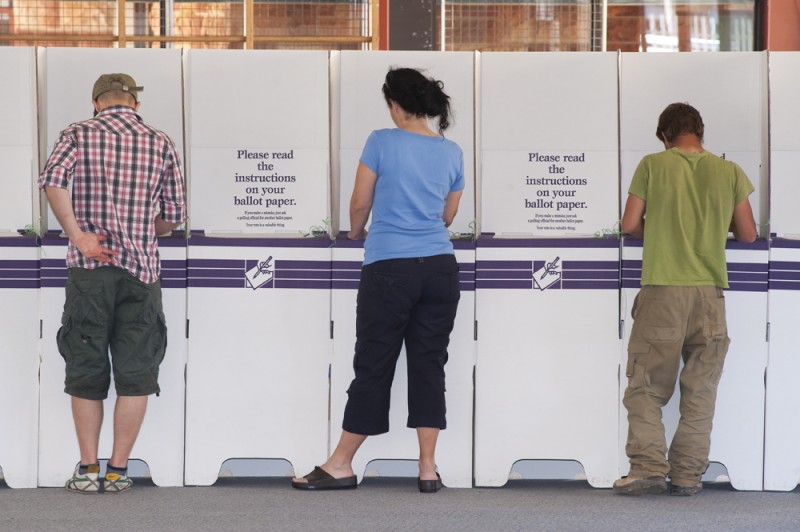 Australian Electoral Commission
Description
Three people complete their election ballots at voting booths.
Permission should be sought from the Australian Electoral Commission (AEC) for third-party or commercial uses of this image. To contact the AEC email: media@aec.gov.au or phone: 13 23 26.