In my research it is suggested that there have been only 2 plebiscites in 1916 and 1917. Where does the national anthem question and same-sex marriage question fit?
Ballot box graphic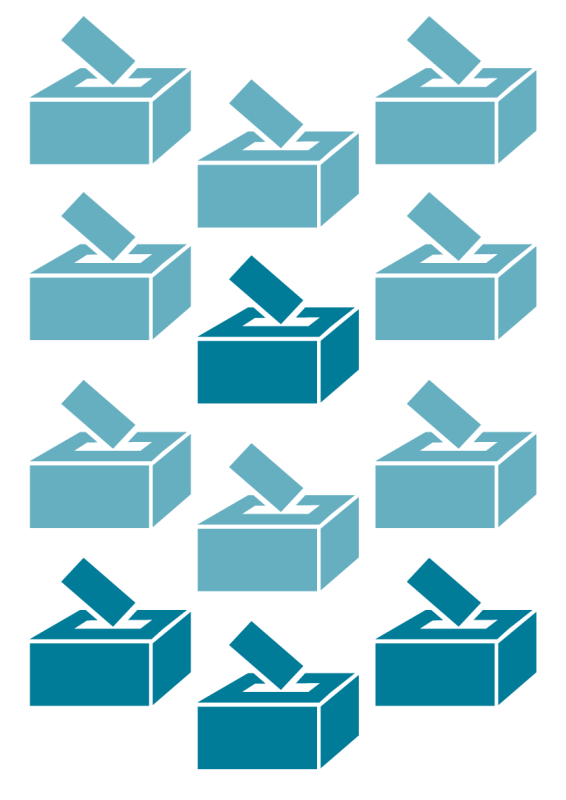 Parliamentary Education Office (peo.gov.au)
Description
This graphic is a representation of a ballots being placed into a ballot boxes.
This work is licensed under a Creative Commons Attribution-NonCommercial-NoDerivs 3.0 Unported License.
You are free to share – to copy, distribute and transmit the work.
Attribution – you must attribute the work in the manner specified by the author or licensor (but not in any way that suggests that they endorse you or your use of the work).
Non-commercial – you may not use this work for commercial purposes.
No derivative works – you may not alter, transform, or build upon this work.
Waiver – any of the above conditions can be waived if you get permission from the copyright holder.
Yes, there have only been two plebiscites. A plebiscite is used to decide a national question that does not affect the Australian Constitution. The Australian Parliament decides how plebiscites are run. The national anthem question was a public opinion poll and the same-sex marriage question was a postal survey. Both of these asked Australians what they thought about an issue but weren't called plebiscites.