How much does a candidate's election speech affect the way people vote?
A candidate might make several speeches in a federal election campaign, hoping voters will elect them to the Australian Parliament. However, there are other things that could influence voters in deciding who to elect. The candidate might conduct television, radio or newspaper interviews, or get their messages across to the public through social media. Voters might consider the candidate's record of service in the community. Voters may also decide who to elect based on a candidate's ideas or plans for Australia, whether as part of a political party or as an independent member of parliament.
On election day, it is up to each voter to decide who they will vote to represent them and make laws in Parliament.
Casting a vote for the House of Representatives.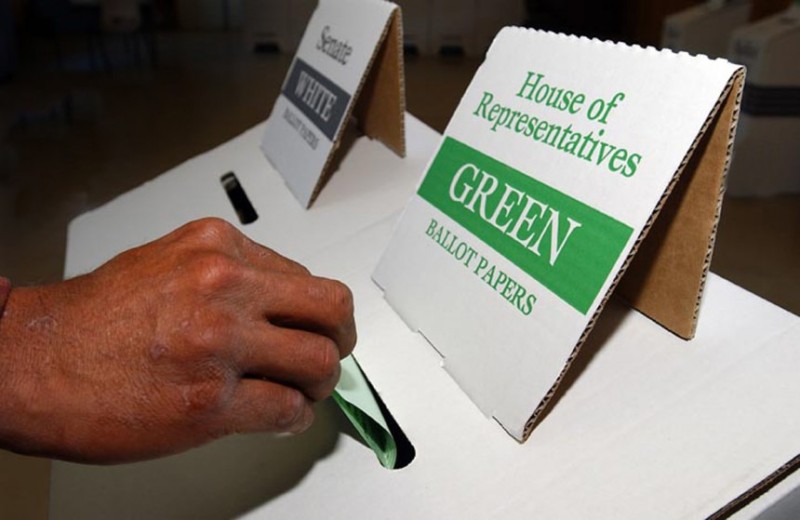 Australian Electoral Commission
Description
A green ballot paper is put into a ballot box labelled 'House of Representatives/GREEN/Ballot Papers'.
Permission should be sought from the Australian Electoral Commission (AEC) for third-party or commercial uses of this image. To contact the AEC email: media@aec.gov.au or phone: 13 23 26.