How much did Parliament House cost to build?
Hi Eve. Parliament House was opened by Queen Elizabeth II on 9 May 1988, took 7 years to build and cost $1.1 billion.
Australian Parliament House.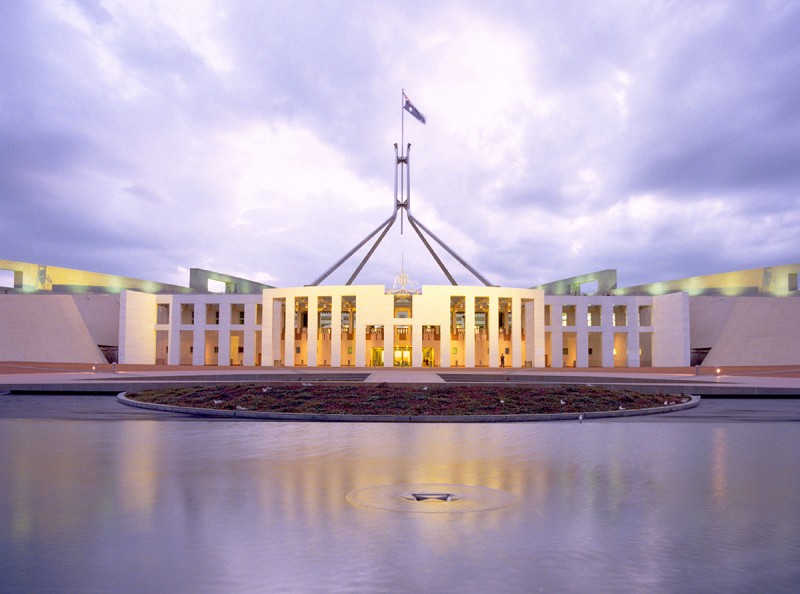 DPS Auspic
Description
This photo shows the front of Parliament House with the Great Verandah and the flagmast. In the foreground Michael Nelson Jagamara's Possum and Wallaby Dreaming mosaic is surrounded by water.
Permission should be sought from DPS AUSPIC for third-party or commercial uses of this image. To contact DPS AUSPIC email: auspic@aph.gov.au or phone: 02 6277 3342.