how is the government elected in parliament
People and groups in the House of Representatives.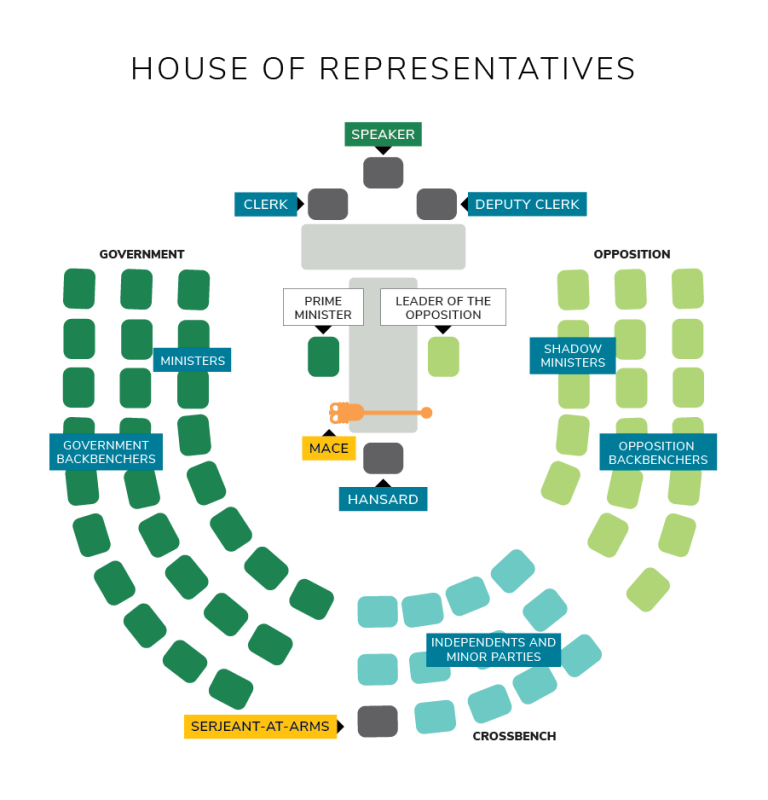 Parliamentary Education Office (peo.gov.au)
Description
This graphic shows the groupings and people in the House of Representatives:
Officers
Speaker of the House of Representatives
Clerk
Deputy Clerk
Hansard
Serjeant-at-Arms
Government
Prime Minister
Ministers
Government backbenchers
Opposition
Leader of the Opposition
Shadow ministers
Opposition backbenchers
Crossbench
Independents and minor parties
This work is licensed under a Creative Commons Attribution-NonCommercial-NoDerivs 3.0 Unported License.
You are free to share – to copy, distribute and transmit the work.
Attribution – you must attribute the work in the manner specified by the author or licensor (but not in any way that suggests that they endorse you or your use of the work).
Non-commercial – you may not use this work for commercial purposes.
No derivative works – you may not alter, transform, or build upon this work.
Waiver – any of the above conditions can be waived if you get permission from the copyright holder.
The Australian Government is part of the Australian Parliament. After a federal election, the party or coalition of parties with the support of the majority – more than half – of members elected to the House of Representatives becomes the government.
To remain in office the government must keep the support of the majority in the House of Representatives.
Although government is formed in the House of Representatives, there are also members of the government in the Senate. The government may or may not have the majority of seats in the Senate.