How does the Australian Constitution reflect the values of the Australian people?
Commonwealth of Australia Constitution Act, 1900: Original Public Record Copy (1900).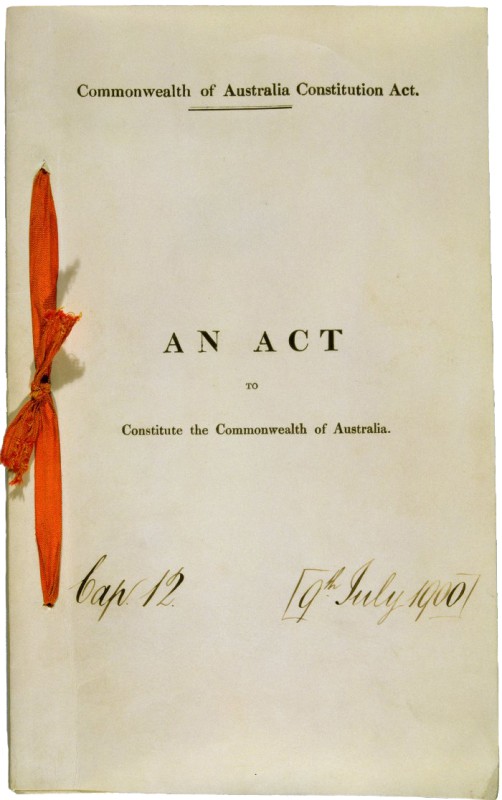 Parliament House Art Collection, Art Services Parliament House
Description
This image shows the front page of the original public record copy of the Commonwealth of Australia Constitution Act 1900. There is a a red ribbon tied in a bow on the left hand side of the document. The paper looks faded from age.
Permission for publication must be sought from Parliament House Art Collection. Contact DPS Art Services, phone: 02 62775034 or 02 62775123
The Australian Constitution is the set of rules by which Australia is run. It provides the framework for how laws are made for Australia and what laws the Australian Parliament can make. The Constitution does not list what Australian values are. This has allowed the Parliament to make, change and repeal – cancel – laws to reflect Australia's changing values.
The Constitution does indicate that Australians do value democracy and freedom of religion. Democratic elections are established by section 41 (electors have the right to vote), and sections 8 and 30 (each elector has one vote). Freedom of religion is included in section 116.
Also, trial by jury is guaranteed by section 80. Section 51(xxxi) states that property acquired by the Australian government must be done so on just terms .