How are casual vacancies in the senate decided now?
Swearing in of senators.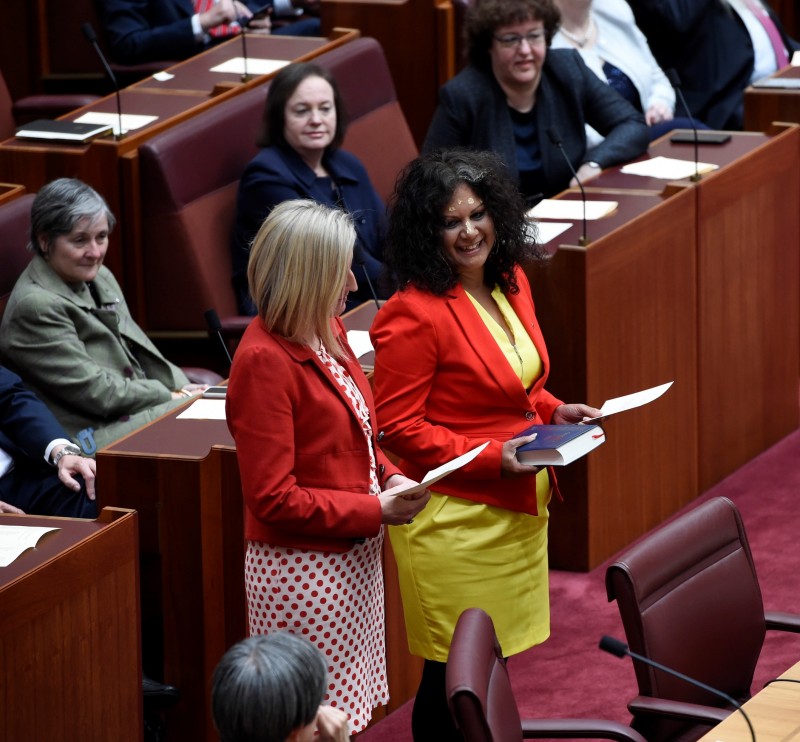 DPS Auspic
Description
Two senators being sworn in. The senator on the right holds a bible.
Permission should be sought from DPS AUSPIC for third-party or commercial uses of this image. To contact DPS AUSPIC email: auspic@aph.gov.au or phone: 02 6277 3342.
Sometimes a senate seat becomes free – vacant – because a senator has resigned, been absent for a long period or has died. Section 15 of the Australian Constitution states that when a casual vacancy occurs in the Senate, a new senator is appointed by the parliament of the state which that senator represented or by the legislative assembly of the territory they represeted.
In 1977 the Constitution was changed by referendum to require that the vacant place be filled by a member of the same political party as the vacating senator.