Hi! Could you please explain what a half-Senate election is and why this happens. Thanks for your time.
Thanks for taking the time to ask your question Luke. A half-Senate election is when only 40 of the 76 Senate seats are available for election (half the state Senate seats plus the 4 senators representing the Australian Capital Territory and Northern Territory). Half-Senate elections usually take place at the same time as House of Representations elections (ie at least every 3 years).
In comparison, a full Senate election (all 76 seats) only occurs after both the Senate and the House of Representatives have been dissolved in a double dissolution.
The Senate from behind the President of the Senate's chair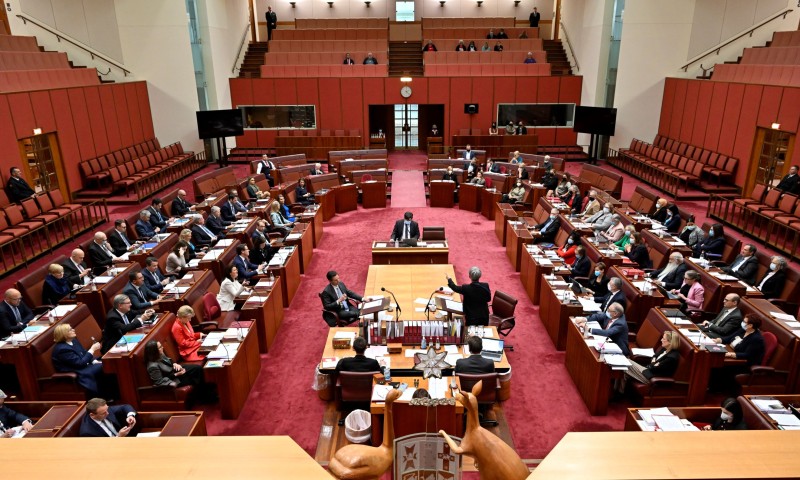 DPS Auspic
Description
This image is of a large room with red furnishings. The seats are arranged in a horse-shoe shape around a large central table. There are people sitting in the seats and papers on the desks.
Permission should be sought from DPS AUSPIC for third-party or commercial uses of this image. To contact DPS AUSPIC email: auspic@aph.gov.au or phone: 02 6277 3342.