Does Section 34 (Qualifications of members who are UK and New Zealand citizens) conflict with Section 44 Disqualifications?
Thanks for your question.
The Australian Constitution is the set of rules by which Australia is run. Section 34 of the Constitution covers the qualifications of members and begins with the phrase 'Until the Parliament otherwise provides …'
This phrase allows the Australian Parliament to change this section by passing a law. The writers of the Constitution also used this phrase in other sections they thought should be the Parliament's responsibility to make decisions about.
The Commonwealth Electoral Act 1918 changed the rules for who is allowed to sit in Parliament. It stated in order to become a member of the House of Representatives a person must:
have reached the age of 21 years (later changed to 18).
be an Australian citizen.
be an elector or qualified to be an elector who is entitled to vote in a House of Representatives election.
This Act effectively replaced the Section 34 requirements for qualifications of members.
Members at work in the House of Representatives.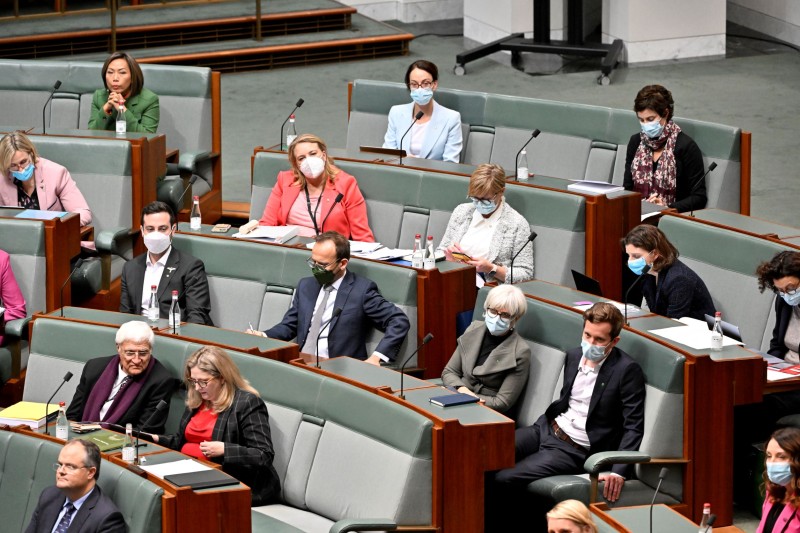 DPS Auspic
Description
Members working in the House of Representatives.
Permission should be sought from DPS AUSPIC for third-party or commercial uses of this image. To contact DPS AUSPIC email: auspic@aph.gov.au or phone: 02 6277 3342.