Does Parliament House have a dedicated press briefing room, and does the government perform daily press briefings?
Hi Shaun, thanks for your question. Parliament House has a number of places where press briefings can be held. The press gallery, which consists of the offices and studios of a range of news services, is located inside the building. Members of parliament often go there to speak with the media. They can also hold press conferences in other meeting rooms or courtyards in Parliament House.
The Prime Minister often holds televised press conferences or makes announcements using a broadcasting studio inside the building and in the courtyard near the Prime Minister's office. However there is no rule that says the Prime Minister, ministers or other members of the government must hold regular press briefings. Members of parliament can choose if and when they speak to the press.
Prime Minister Anthony Albanese giving a press conference.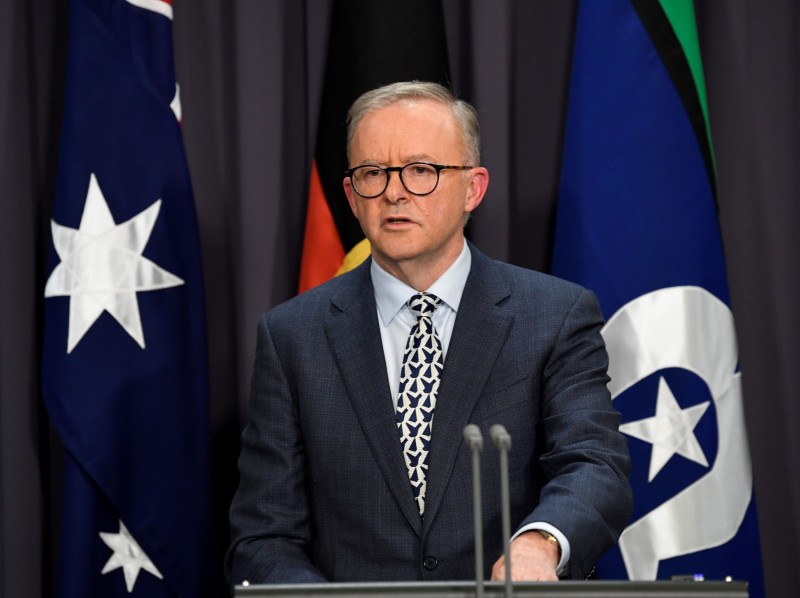 DPS Auspic
Description
Prime Minister Anthony Albanese giving a press conference at Australian Parliament House. Behind him are the Australian flag, the Aboriginal flag and the Torres Strait Islander flag.
Permission should be sought from DPS AUSPIC for third-party or commercial uses of this image. To contact DPS AUSPIC email: auspic@aph.gov.au or phone: 02 6277 3342.