Does everyone have to speak in Parliament?
A key part of being a senator or member of the House of Representatives is giving speeches and debating bills – proposed laws. But not all senators and members speak on every issue. Even if they choose not to give a speech, they are given the opportunity to raise issues which matter most to them and the people they represent.
As there are many bills debated each year—more than 120—senators and members prioritise speaking on the bills they consider the most relevant.
If a bill is particularly complex or controversial, there may be many senators and members who wish to speak, so it can take some time to debate the bill. There may be other bills with only a few speakers which means these bills can be debated and voted upon quickly.
A member speaking in the House of Representatives 2.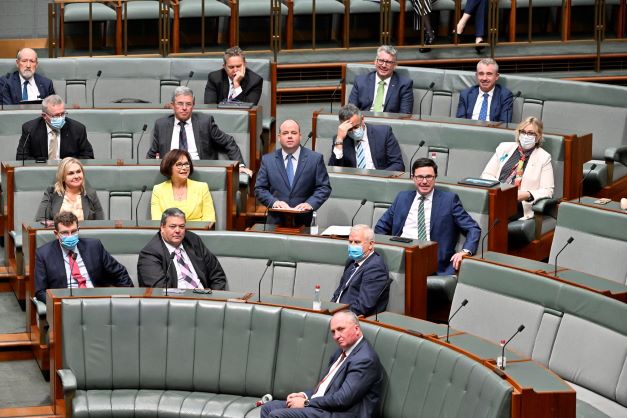 DPS Auspic
Description
A member of the House of Represenatatives makes a speech in the House of Representatives.
Permission should be sought from DPS AUSPIC for third-party or commercial uses of this image. To contact DPS AUSPIC email: auspic@aph.gov.au or phone: 02 6277 3342.