Do members of parliament vote just based on party policy principles? Or do parliamentary speeches influence parliamentarians votes on bills?
Thanks for your great question. Parliamentary parties – political parties with elected members – meet regularly to talk about current issues. While individual members may have different opinions, they work as a team and generally vote the same way on issues before the Australian Parliament. Each political party has its own rules about membership. Although it is not encouraged, some parties allow their members to vote against the team.
Parliamentarians form opinions on bills in a range of ways. They can closely examine issues through a committee inquiry, meet with experts, lobby groups and community groups, and listen to the views of their constituents. They can also be influenced by speeches given in Parliament and may take new ideas back to their team to discuss or change the way they choose to vote on a bill. Speeches given in Parliament give senators and members an opportunity to raise issues that are important to the people they represent and contribute to the debate. This is particularly important in the Senate where votes are close and the government does not usually have a majority.
Parliamentary speeches are also an accessible and enduring record for citizens, outlining the elected representatives' positions on policy, legislation and other issues. All speeches are recorded in Hansard and can be accessed on the APH website.
A senator speaking in the Senate.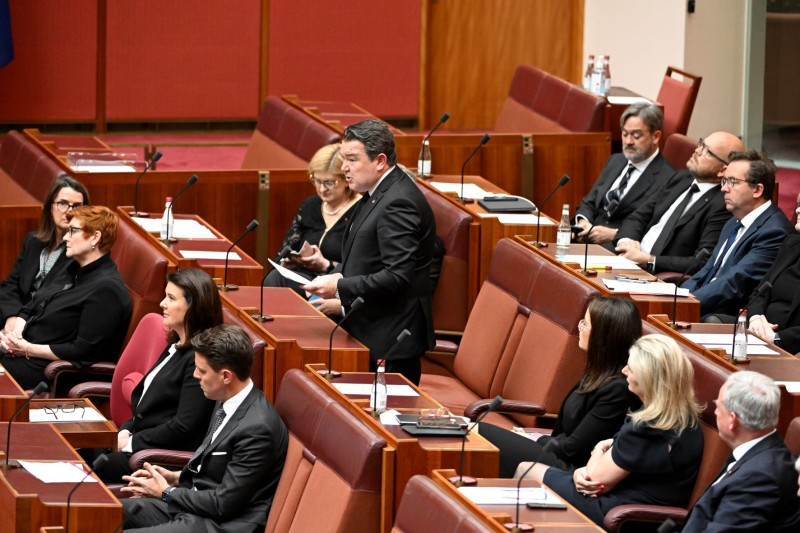 DPS Auspic
Description
A senator speaking in the Senate.
Permission should be sought from DPS AUSPIC for third-party or commercial uses of this image. To contact DPS AUSPIC email: auspic@aph.gov.au or phone: 02 6277 3342.