Can a Minister remain in his role while not a member of parliament? Section 64 of the constitution seems to imply they can for three months.
Commonwealth of Australia Constitution Act, 1900: Original Public Record Copy (1900).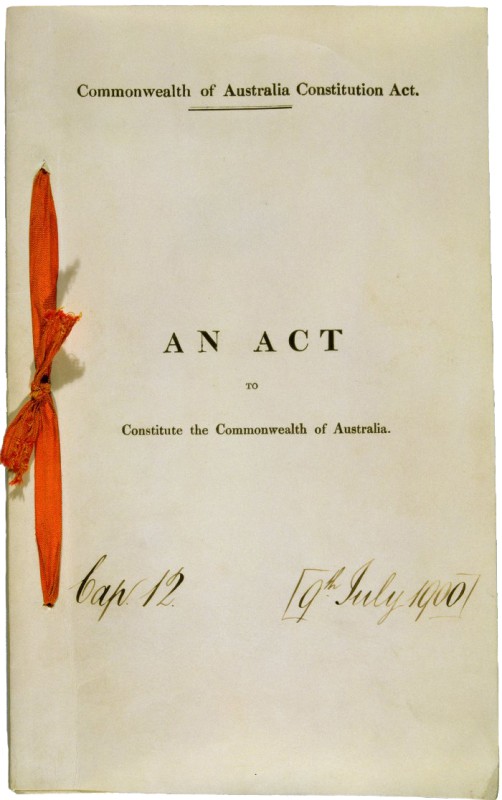 Parliament House Art Collection, Art Services Parliament House
Description
This image shows the front page of the original public record copy of the Commonwealth of Australia Constitution Act 1900. There is a a red ribbon tied in a bow on the left hand side of the document. The paper looks faded from age.
Permission for publication must be sought from Parliament House Art Collection. Contact DPS Art Services, phone: 02 62775034 or 02 62775123
You are right John. Section 64 of the Australian Constitution gives ministers 3 months to gain a seat in either the Senate or the House of Representatives before they have to give up their job.
When a seat in the House of Representatives is made vacant, it is filled by a special election for only that seat called a by-election. Section 64 allows a minister to continue with their job while they are standing in a by-election.
The situation is different for senators. In 2017 a senator who was also a minister was found by the High Court of Australia to have been invalidly – not properly – elected. After she was removed from Parliament, the minister resigned her ministerial commission. Because there are no by-elections for the Senate, if the former minister wished to return to the Senate, she would have to stand at the next Senate election.