Self-paced online learning
Want to deliver informative and engaging parliamentary civics and citizenship education to students from Years 3 to 10? Learn online at your own pace with these civics and citizenship teaching modules.
This comprehensive self-paced course is aligned to the Australian Curriculum and is suitable for primary and secondary teachers. Complete all the modules or pick and choose the ones that suit you. Each module contains detailed content information, with links to further resources, discussion questions and engaging classroom activities.
These modules address the following AITSL standards:
2.1 Content and teaching strategies of the teaching area.
6.2 Engage in professional learning and improve practice.
Download the self-paced online learning modules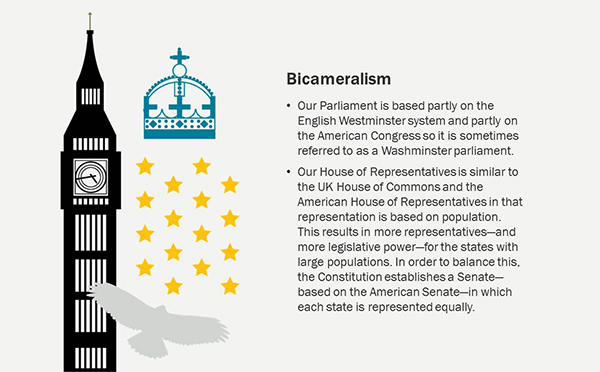 Our democracy
2 hours (approximately)
Democracy
Federation
The Australian Constitution
Three levels of government
Our democracy [PPT 3.5MB]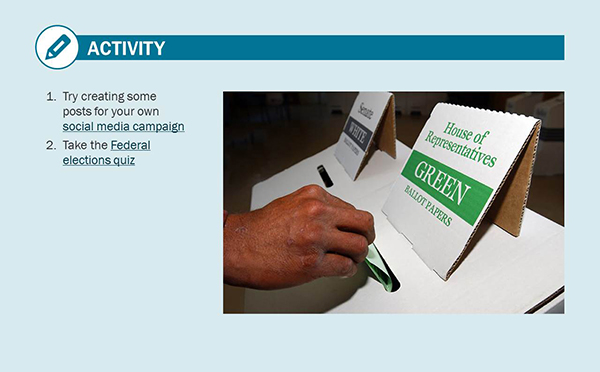 Our people
1.5 hours (approximately)
Elections
Representation
Rights and responsibilities
of citizens
Our people [PPT 3.5MB]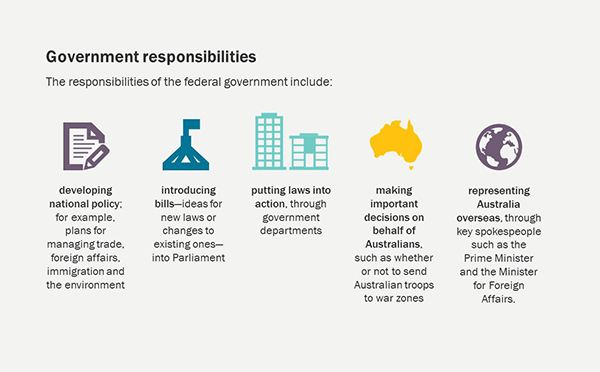 Our Parliament
2.5 hours (approximately)
Formation of government
Parties and independents
Law-making
Scrutiny
The role of the media
Our Parliament [PPT 3.5MB]