The PEO offers 3 interactive, curriculum-aligned video conference programs for students in Years 3 to 12.
Introducing Parliament is a 30-minute program for students in Years 3-4 and explores:
the similarities, differences and importance of rules and laws
the role and responsibilities of representatives
what it means to be an active citizen.
Parliamentary Insider is a 50-minute program for students in Years 5-12 and explores the function and significance of Australia's democratic system of government. It does this through investigating:
how laws are made through Parliament
the responsibilities of representatives
the formation of government
how government is kept accountable.
Australian Constitution: past, present, future is a 50-minute program for students in Years 5-12 and explores:
Australian federation and drafting of the Australian Constitution
the features and functions of the Constitution
the purpose and process of a referendum.
Program topics can be adapted to suit your students and your focus. To find out more, please email PEOlearning@aph.gov.au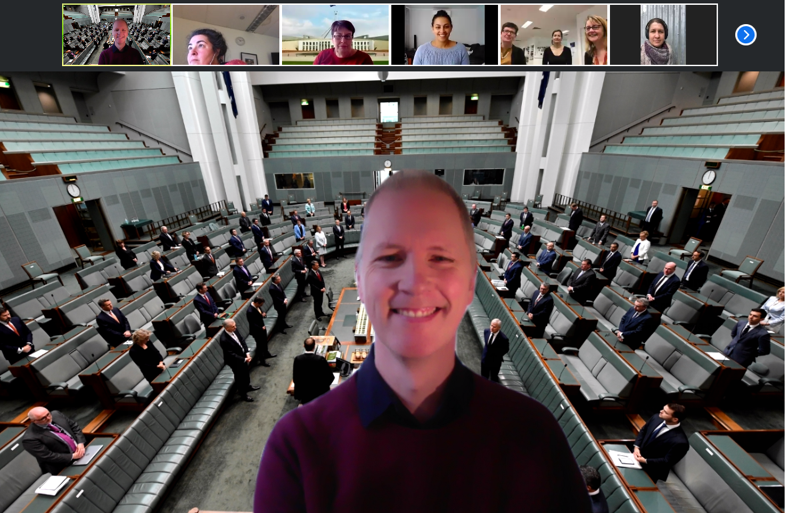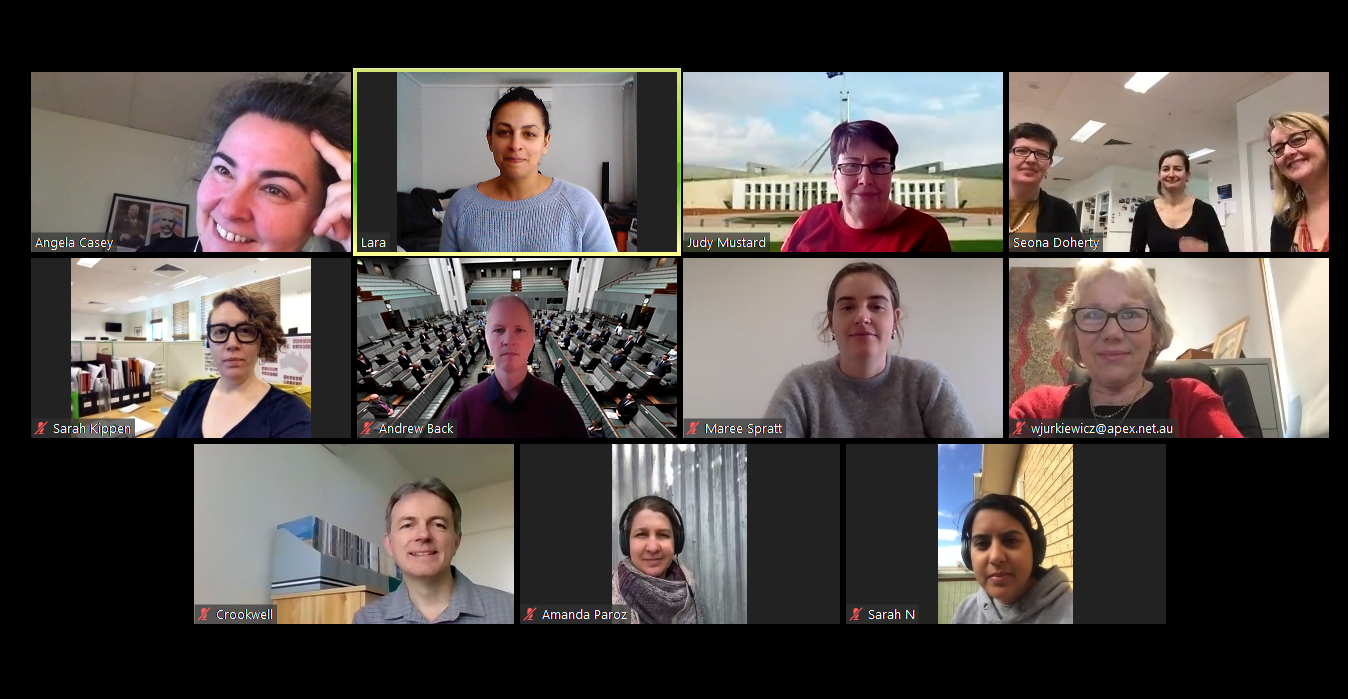 Program details
Our video conference programs are:
Free!
Monday-Friday at 10:00am, 12:00pm, 2:00pm and 4:00pm AEDT time
Delivered using Zoom and Microsoft Teams.
To connect with us, all participants need is a laptop/tablet with a functioning camera and microphone as well as the relevant app. Contact us to discuss any alternative connection methods.
Introducing Parliament
Parliamentary Insider
Australian Constitution: past present future
Year levels
3–4
5–12
5–12
Groups size
5 - 35 students
5 - 35 students
5 - 35 students
Duration
30 minutes
50 minutes
50 minutes
Summary
What are laws, who makes them and how can you be involved? During the program, students work with our highly experienced Parliamentary Educators to understand the fundamentals of active citizenship and the work of the Australian Parliament.
Go beyond the nightly news to discover the who, what, how and why of the Australian Parliament. During the program, students work with our highly experienced Parliamentary Educators to understand the work of the Australian Parliament.
How does the Australian Constitution affect my life today and can it be changed?
During the program, students work with our highly experienced Parliamentary Educators to understand the history, features and functions of the Australian Constitution and referendum process.
Aim
To introduce students to the work of the Australian Parliament in line with the Australian Civics and Citizenship Curriculum and your class program.
To support and further develop students' understanding of the work of the Australian Parliament in line with the Australian Civics and Citizenship Curriculum and your class program.
To support and further develop students' understanding of the Australian Constitution in line with the Australian Civics and Citizenship Curriculum and your class program.
Curriculum links

Year 3

ACHASSK070, ACHASSK071, ACHASSK072

Year 4

Year 5

ACHASSK115, ACHASSK117, ACHASSK118

Year 6

ACHASSK143, ACHASSK145, ACHASSK146

Year 7

Year 8

Year 9

Year 10

Year 5

Year 6

Year 7

ACHCK048, ACHCK049, ACHASSK194

Year 8

Year 9

Year 10

Source: Australian Curriculum, Assessment and Reporting Authority (ACARA), downloaded from the Australian Curriculum website on 2 July 2020 (curriculum version 8.4)
Bookings
Need some help?
If you need further information about the programs send us an email or phone 02 6277 3148