The PEO role-play gives primary and secondary students hands-on experience of how our Parliament works to make Australia a better place to live.
The program explores the function, purpose and value of Australia's democratic system of government. It does this by investigating:
how laws are made through Parliament
the responsibilities of representatives
the formation of government
how government is kept accountable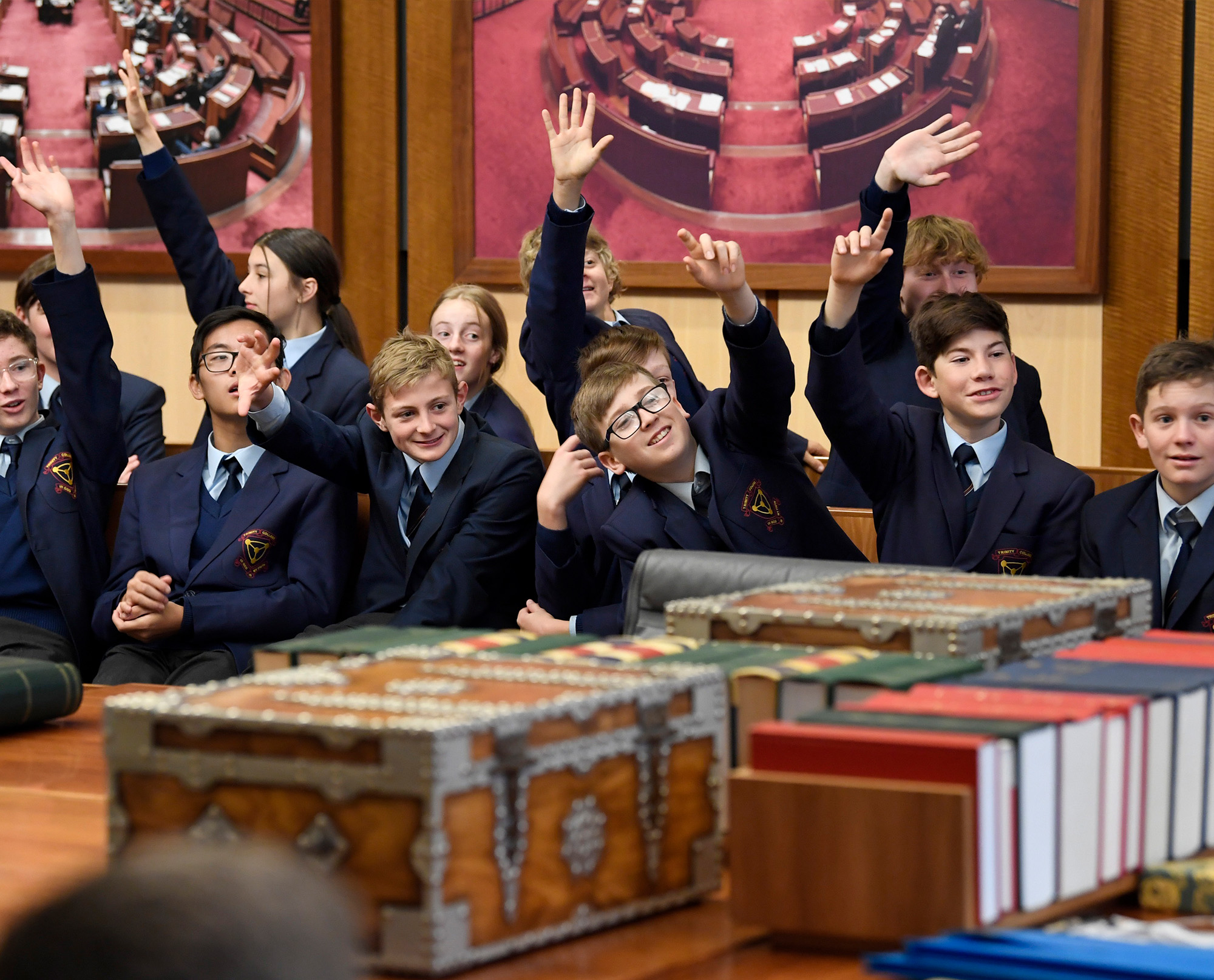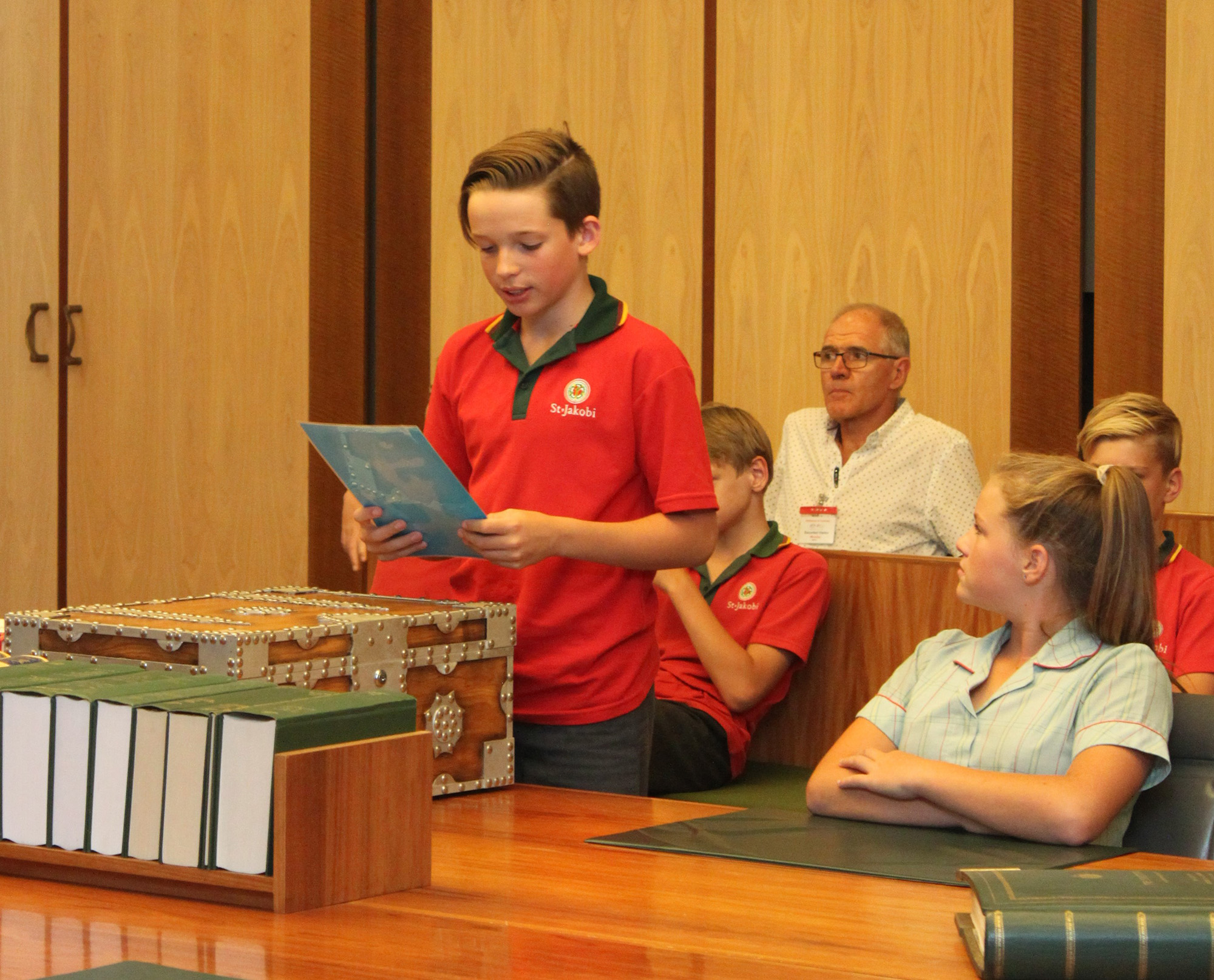 Program details
Year levels
5 – 12
Groups size
Min 15, max 50 students
(Note: multiple bookings can be made and smaller groups may be accommodated upon request)
Supervision
The duty of care for the safety and wellbeing of students is the responsibility of teachers at all times.
All parliamentary educators have a valid Working with Vulnerable People (WWVP) check.
Duration
55 minutes
Availability
Monday – Friday
On the hour, 9am to 4pm
The PEO program is very popular with schools. To avoid disappointment, book your program with as much lead time as possible.
Enhance your program with a free tour of Parliament House.
Program
In this experiential program, students explore the law-making process by becoming either a senator or member of the House of Representatives and debating a bill.
Aim
Introduce the concept and develop an understanding of how laws are made in Parliament.
A hands-on exploration of the role of Parliament and the work of members of Parliament.
Provide a memorable and unique experience for students.
Years
5 – 12
Pre-visit requirements?
no
Australian civics and citizenship curriculum links
Year 5
ACHASSK115
Year 6
ACHASSK143
ACHASSK145
ACHASSK146
Year 7
ACHCK048
Year 8
ACHCK062
ACHCK063
Year 9
ACHCK075
Source: Australian Curriculum, Assessment and Reporting Authority (ACARA), downloaded from the Australian Curriculum website on 13/09/21 (curriculum version 8.4)
If your students have already investigated the law-making process in the classroom, speak to us about our additional programs which explore other aspects of the work of the Parliament.
Prepare your students for their program with these ideas and a sensory story.
Need some help preparing for your visit?
Bookings for the PEO program are made through the Parliament of Australia School Visits page
Details of our COVIDsafe measures can be found in the following planning documents:
We are here to help!
Please let us know your requirements. Send us an email through the Contact page or phone 02 6277 3508