Please explain the Magna Carta
Inspeximus issue of Magna Carta, 1297.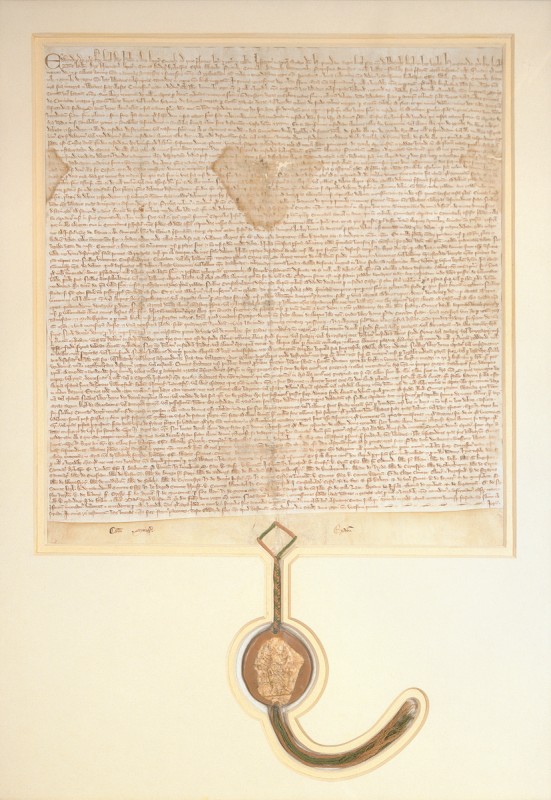 Parliament House Art Collection, Department of Parliamentary Services, Canberra ACT
Description
This picture shows a copy of the Magna Carta that is part of the Parliament House Art Collection. The rectangular document is covered in small, old-style writing. A seal hangs from the bottom.
Permission for publication must be sought from Parliament House Art Collection. Contact DPS Art Services, phone: 02 62775034 or 02 62775123
The first version of the Magna Carta, or 'Great Charter', was written in 1215 as a peace treaty between King John of England and his barons. It established the principle that all people, including the king, had rights and responsibilities under the law.
A copy of the 1297 Magna Carta is held at Parliament House.