Can the constitution be easily changed?
The Australian Constitution can only be changed in a process called a referendum. Ideas for changes to the Constitution can be put forward by members of parliament, interest groups or individuals. If the idea gains support in the Australian community, a movement towards a referendum may begin.
A referendum is a vote by Australians to decide if they will support or reject a bill– a proposed law – to change the Australian Constitution. If the bill is passed by the Parliament, the proposal must then be presented to the Australian people for approval in a referendum.
The Australian Electoral Commission (AEC) is responsible for running votes on referendums. The vote must take place no sooner than two months and no later than six months after the bill is passed by the Parliament.
A referendum will only be successful if it is supported by a majority of voters in a majority of states, and by a majority of voters across the nation as a whole (a double majority).
20 referendums proposing 45 changes to the Constitution have been held since 1901. However, only 8 of these changes have been agreed to by the Australian people (the last was in 1977).
People voting in a federal election.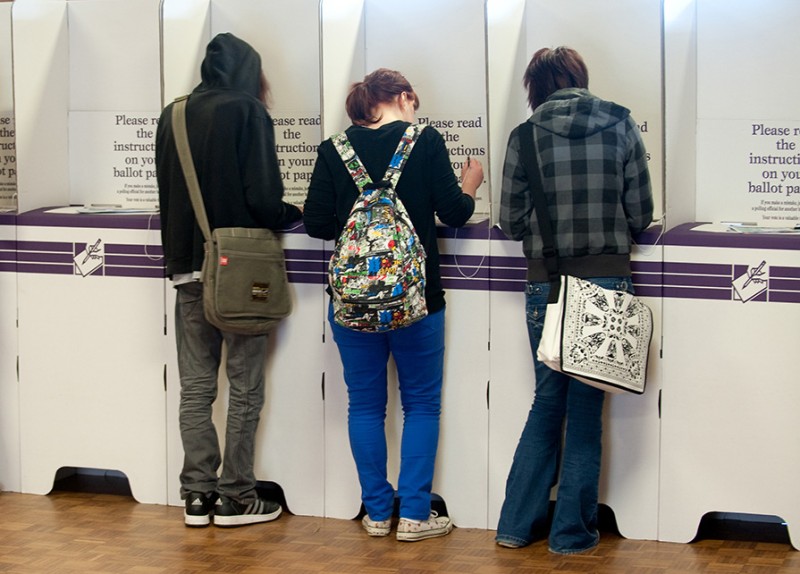 Australian Electoral Commission
Description
This photo shows large, purple and white cardboard voting booths in a row. Each booth is screened off from the neighbouring booths. Three people are standing at the booths with their backs to the camera. They are looking down and appear to be writing at the legde of their booths.
Permission should be sought from the Australian Electoral Commission (AEC) for third-party or commercial uses of this image. To contact the AEC email: media@aec.gov.au or phone: 13 23 26.