Can a senator be a minister?
A senator speaking in the Senate.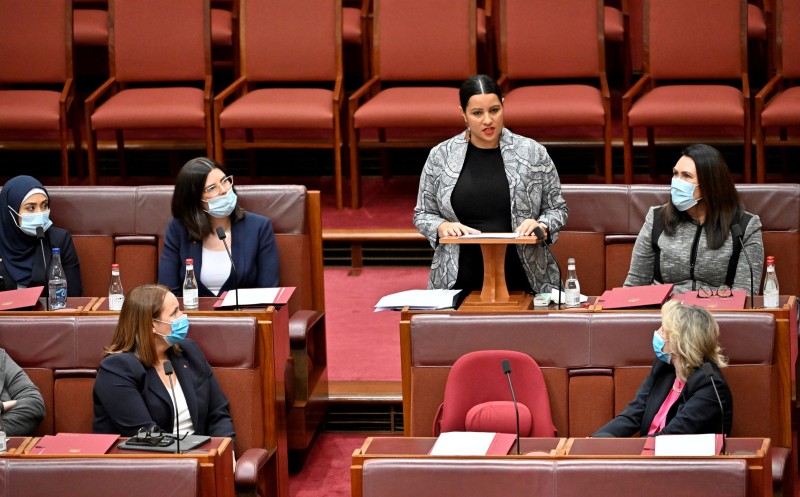 DPS Auspic
Description
A senator speaking in the Senate.
Permission should be sought from DPS AUSPIC for third-party or commercial uses of this image. To contact DPS AUSPIC email: auspic@aph.gov.au or phone: 02 6277 3342.
Yes, senators can be ministers. A minister can come from the Senate or House of Representatives. They are members of the Australian Government who have been given an area of responsibility – a portfolio – for how Australia is run. The prime minister chooses experienced and knowledgeable government members to be ministers, and expects them to work together on behalf of the government. There are usually about 20 ministers in the House of Representatives and about 10 in the Senate.
The most high-profile portfolios are given to the most experienced government members, and they become part of the Cabinet. This is the main decision-making group within executive government.