Why is there more than one clock in the House of Representatives, behind the Speaker's chair?
Thanks for your question, Catherine. This was a tricky one and we had to go to the Serjeant-at-Arms for some help.
Parliament House has more than 2700 clocks. They all tell the time and most of them are also used to signal divisions in the Senate and the House of Representatives.
But the clocks in the Senate and House are different from other clocks in the building. They tell the time and count down the time left to give a speech.
The reason there are 2 clocks behind the Speaker of the House of Representatives's chair is so that the space is symmetrical. Symmetry is an important part of the design of Parliament House.
The Speaker of the House of Representatives.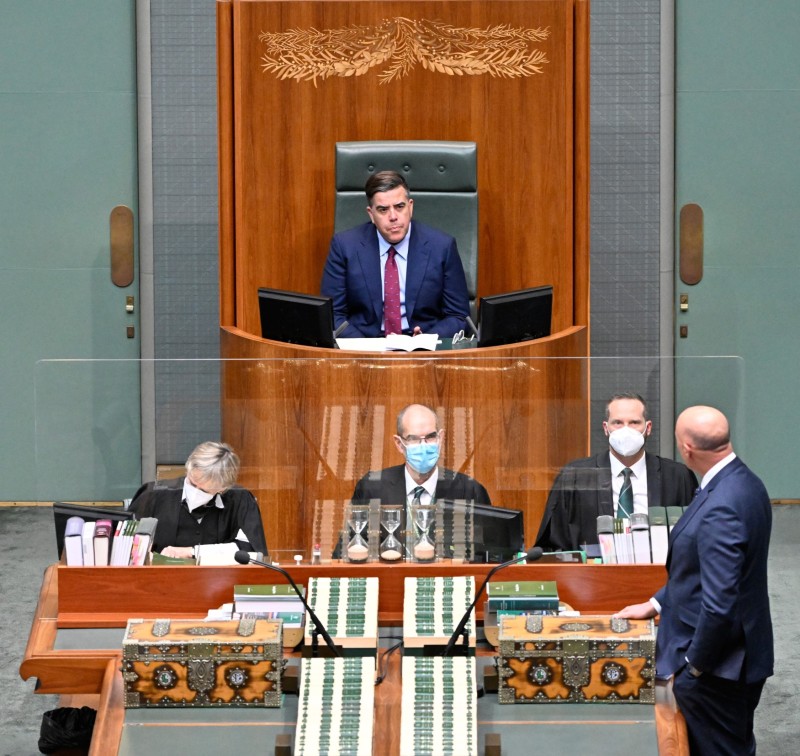 Penny Bradfield/DPS Auspic
Description
A man in a suit sits in a large green chair in front of a carved wooden screen. Three people in black robes and wearing face masks sit at a table below him. On the other side of a clear scressn there are books and boxes. A man in a suit stands at the table, resting his hand on one of the boxes.
Permission should be sought from DPS AUSPIC for third-party or commercial uses of this image. To contact DPS AUSPIC email: auspic@aph.gov.au or phone: 02 6277 3342.