Why is Parliament referred to as the people's house and what does this mean?
The Australian Parliament is bicameral, which means there are 2 houses; the Senate and the House of Representatives. When reference is made to the people's house, this usually means the House of Representatives. Similarly the Senate is often referred to as the state's house.
There are 151 members elected to the House of Representatives. Each member represents one of Australia's 151 electorates. On average, there are an average of 110 000 voters in each electorate. Representation in the House of Representatives is based on population.
There are 76 senators elected to the Senate; 12 senators for each state and 2 for each territory. Representation in the Senate is not determined by population; each state has the same number of senators.
The House of Representatives.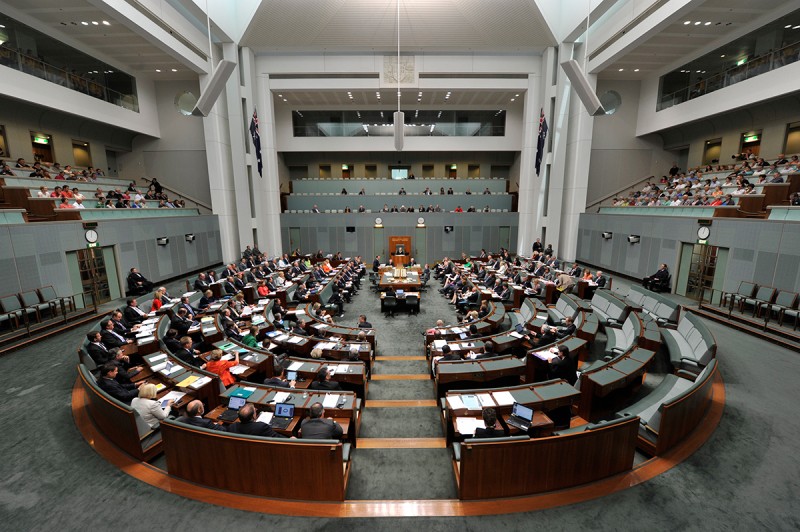 DPS Auspic
Description
This image is of a large room with green furnishings. The seats are arranged around a large central table. There is a large chair at the open end of the U-shaped seats that is elevated above the other chairs. There are people sitting in the seats and papers on the desks.
Permission should be sought from DPS AUSPIC for third-party or commercial uses of this image. To contact DPS AUSPIC email: auspic@aph.gov.au or phone: 02 6277 3342.