Why is it that territory voters are only counted in the national majority and not in the state majority when it comes to passing referendums?
That is an interesting question, Abigail. Section 128 of the Australian Constitution says the Constitution can only be changed if a majority of voters in a majority of states, and a majority of all voters around Australia agree in a referendum. The Northern Territory and the Australian Capital Territory did not exist when the Constitution was drafted, so we're not included in this provision. However, citizens in the 2 territories are counted in the national majority.
People voting in Alice Springs.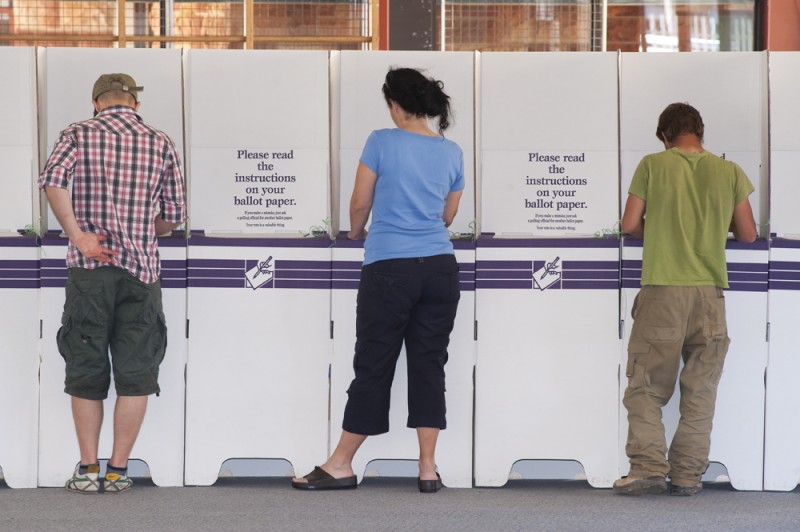 Australian Electoral Commission
Description
Three people complete their election ballots at voting booths.
Permission should be sought from the Australian Electoral Commission (AEC) for third-party or commercial uses of this image. To contact the AEC email: media@aec.gov.au or phone: 13 23 26.