Why do members of parliament say hear, hear after someone from their party has spoken?
'Hear, hear' is an expression used by members of parliament to show their support for a speech. It is a short form of 'hear them, hear them' and is a way of saying, 'listen to what is being said—it's important!'
The saying has a long history in the UK Parliament. It goes back to the 1600s and developed as a form of cheering. Applause or clapping was discouraged—and sometimes forbidden—so 'hear, hear' became a quick and effective way to show support and cheer on a team-mate.
Like many practices from the British Parliament, the custom of not clapping but saying 'hear, hear' was passed down to the Australian Parliament and is widely used today.
A minister speaking in the House of Representatives.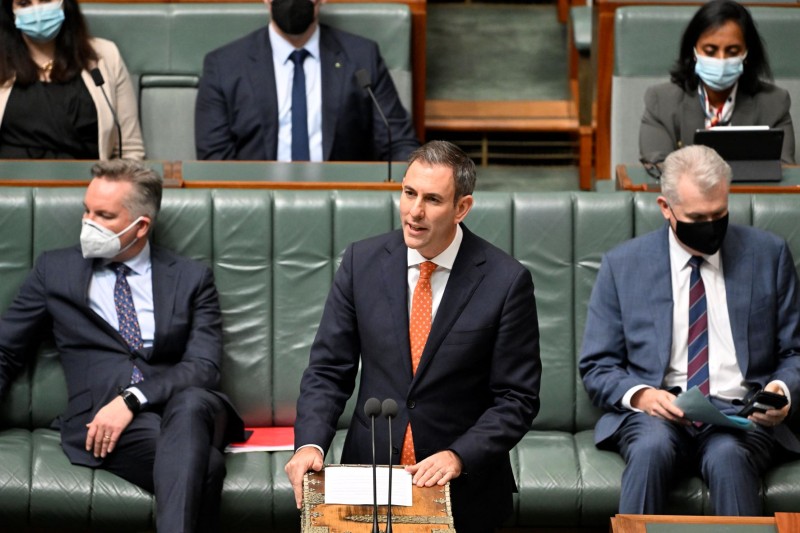 DPS Auspic
Description
A minister answering a question during Question Time in the House of Represenatives.
Permission should be sought from DPS AUSPIC for third-party or commercial uses of this image. To contact DPS AUSPIC email: auspic@aph.gov.au or phone: 02 6277 3342.