Why are we a constitutional monarchy?
Graphic of the role of the King.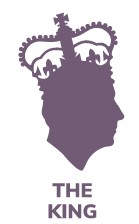 Parliamentary Education Office (peo.gov.au)
Description
A silhouette of the bust of the King. It says 'The Queen'.
This work is licensed under a Creative Commons Attribution-NonCommercial-NoDerivs 3.0 Unported License.
You are free to share – to copy, distribute and transmit the work.
Attribution – you must attribute the work in the manner specified by the author or licensor (but not in any way that suggests that they endorse you or your use of the work).
Non-commercial – you may not use this work for commercial purposes.
No derivative works – you may not alter, transform, or build upon this work.
Waiver – any of the above conditions can be waived if you get permission from the copyright holder.
Good question, Finn! Before Australia was a nation, it was a collection of British colonies. Each had its own written constitution, parliament and laws. When these colonies joined together to form Australia, a constitutional monarchy system of government was chosen for the new country very similar to those of the colonies.
Australia, like Britain, is a constitutional monarchy. The King is Australia's head of state and acts in accordance with the Australian Constitution. In Australia, the powers of the King have been delegated to his representative, the Governor-General.
As well as being a constitutional monarchy, Australia is also a representative democracy. This means the people vote for delegates to represent them in Parliament. In Australia, members of parliament are elected to the Senate and the House of Representatives to represent the Australian people and make laws on their behalf.