Why are all debates recorded?
The public galleries in the House of Representatives.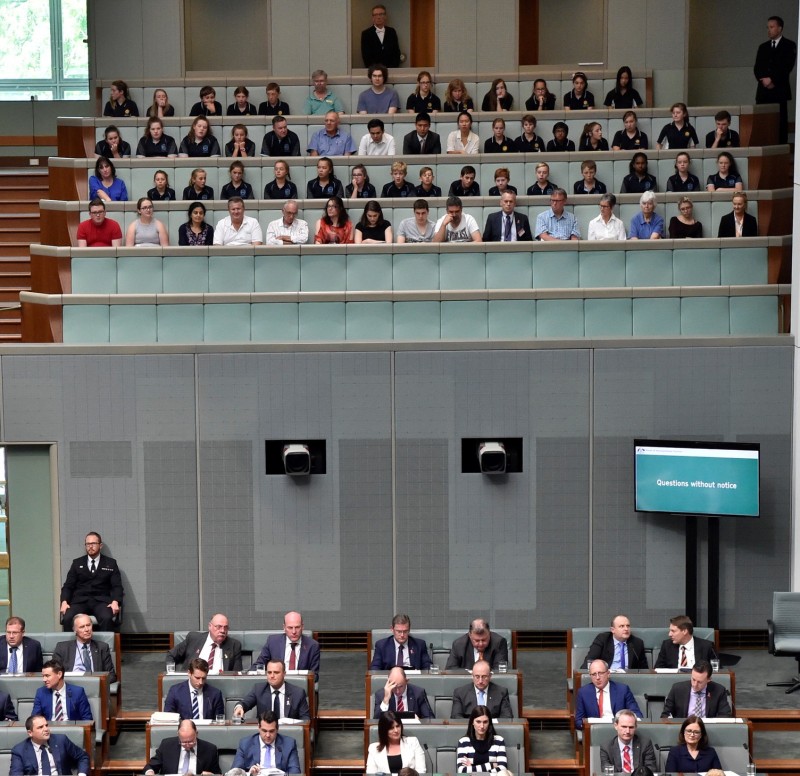 Michael Masters/DPS Auspic
Description
A view of the House of Representatives, showing the public galleries above where the members are sitting on the floor of the House.
Permission should be sought from DPS AUSPIC for third-party or commercial uses of this image. To contact DPS AUSPIC email: auspic@aph.gov.au or phone: 02 6277 3342.
Hi there, Sparkle! Thanks for your question.

It is important that all debates in the Australian Parliament are recorded so all Australians can follow the proceedings, and to make sure the Parliament is open and accountable.
There are cameras and microphones to record the meetings of Parliament which are live streamed on the Australian Parliament House website so that anyone can tune in and follow the discussion.
The debates are also recorded in Hansard, which is an edited transcript – written record – of what is said in the Parliament.